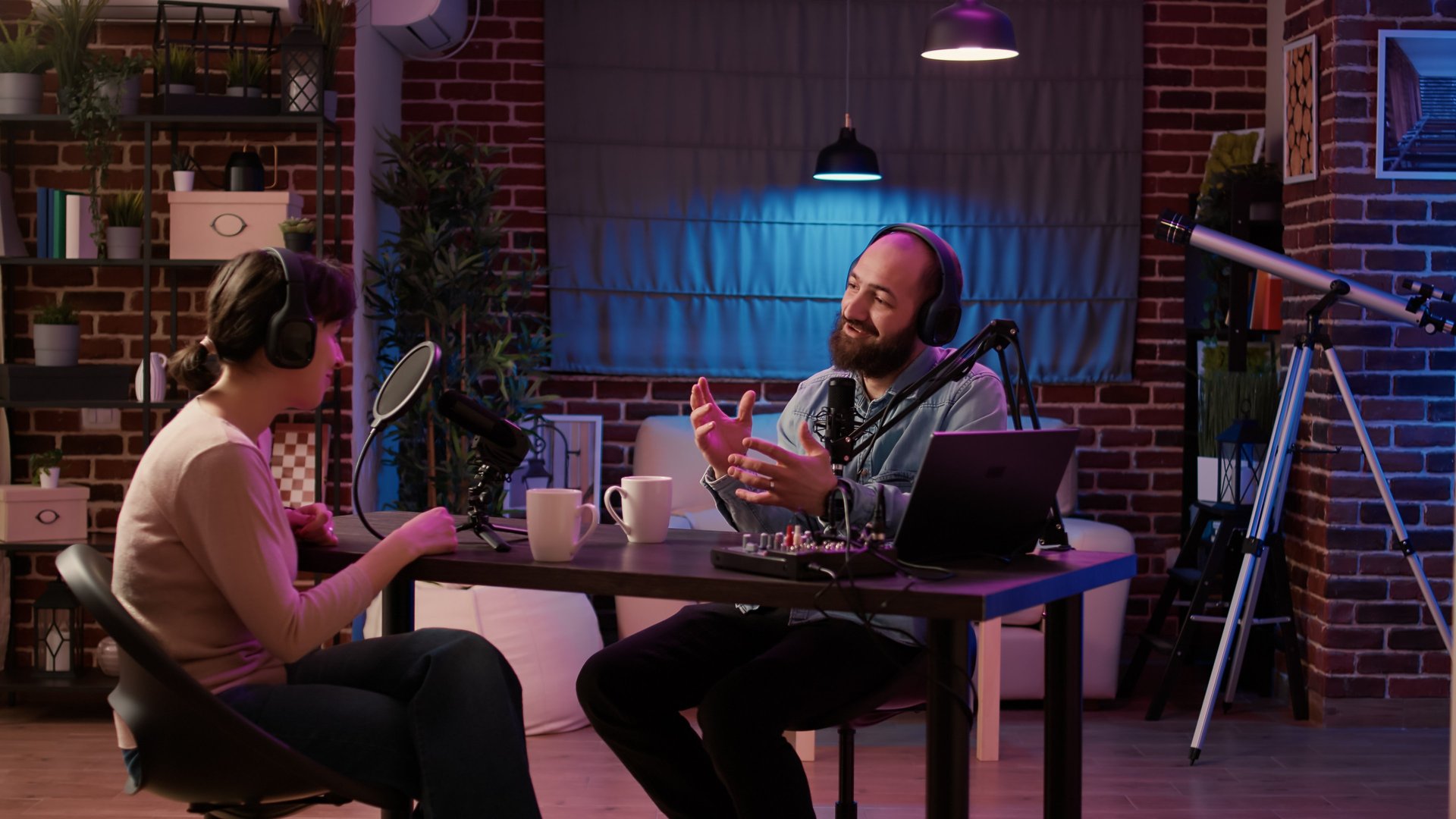 5 relevant podcasts for beginning and experienced business owners
Top 5 helpful business podcasts selected and recommended by Prometeo.
EDUCATIONBUSINESSENTERTAINMENT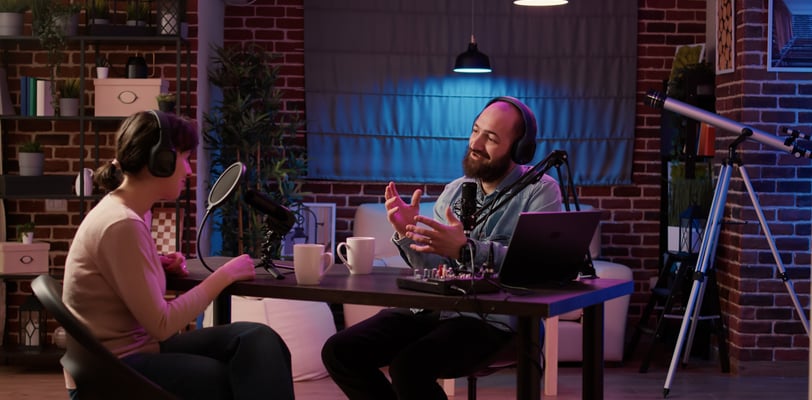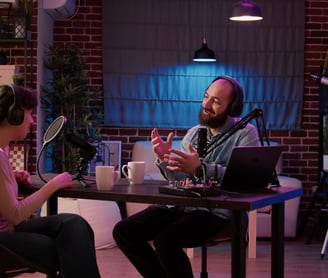 Want to deepen your knowledge using entertaining programs? Then listening to podcasts is a way to go!
Nowadays, podcasts have rapidly gained attention and love of the public. Every niche starting from school literature ending up with quantum physics has an endless number of podcasts dedicated to it.
Business is no exception. In this post, we would like to present you a list of podcasts that would be highly helpful and insightful for both beginner and experienced CEOs.
Money Talks from the Economist covers the business basics in simple words, addressing such topics as:
Matters of finances

Taxes

Inflation

Business analytics

Supply chains

Asset prices (The Economist, n. d.).
Moreover, the podcast tends to develop listeners' ability to make decisions and accept the risks behind owning a startup. According to Eric Ries's definition (2011), "...entrepreneurship is a human institution designed to create new products and services under conditions of extreme uncertainty." Therefore, it is highly important for the CEOs to adequately access their opportunities and risks, to be able to deal with uncertainty. This is the exact skill that the Money Talk aims to unfold in business owners by providing them with a critical view of the stock market ecosystem.
Leadership skills, technological advances, strategic management and marketing, business operations, the importance of entrepreneurship in society- all of these topics are covered and clearly explained in the McKinsey podcast owned by McKinsey & Company.
According to the official website of the podcast (n.d.) , "McKinsey & Company is a management-consulting firm that helps businesses, governments, and not-for-profit organizations realize their most important goals." Because of this, the knowledge provided by the series can be useful for CEOs from the most various spheres and industries.
Besides professional and informative content, the McKinsey podcast also covers sociological issues behind running a startup like:
Women in the workplace

Black economic mobility

COVID-19's impact on global trade

Discrimination of minorities in the market

Business prosperity in 3rd world countries.
A combination of general information about the world of entrepreneurship with specific social aspects can teach business owners to not only pay attention to broad concepts but also to keep in mind concepts connected with minorities.
Being a business owner obliges a person to keep up with the latest reports about the market, including the news on cryptocurrency. The Unchained podcast run by Laura Shin is a great source for CEOs to keep in touch with all developments of current interest in such spheres as:
Bitcoin

DeFi

NFT

Ethereum (Unchained, n. d.).
Each podcast episode presents an interview with an expert in the crypto industry, unwrapping complex terminology understandably and simply. The list of the featured guests includes such names as:
Gavin Wood

Mark Cuban

Jim Bianco

Kristin Smith
It is necessary to note that every single interview does not provide listeners with the success story of the experts, but on the contrary focuses on impersonal, global issues in cryptocurrency and analyzes them. For instance, the latest episode with Anita Posch highlights the potential of Bitcoin to provide freedom for entrepreneurs in African countries.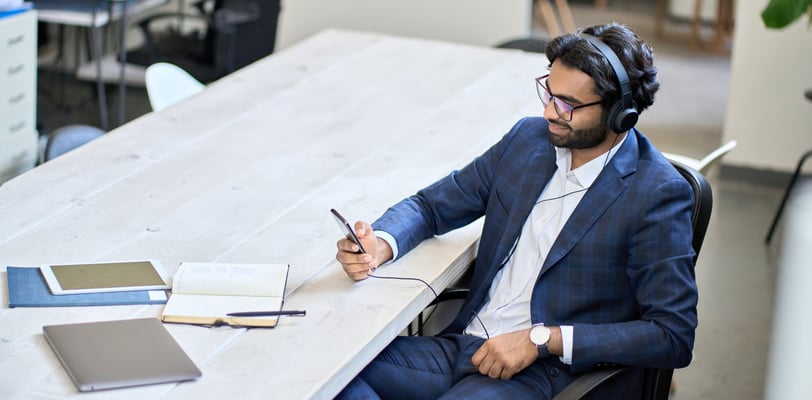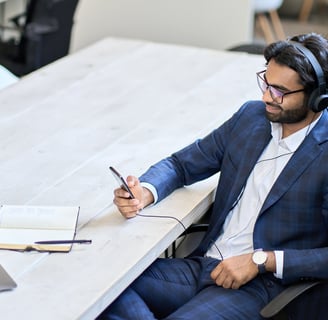 Business Wars with David Brown by the Wondery, premiered in 2018, contains more than 150 episodes and has approximately 15 million listeners around the world. The podcast focuses on comparing and evaluating 2 businesses from the same field in their differences, influence, and position in the market. Speaking of a few examples, David Brown presented such topics as:
'Nike vs. Adidas'

'Marvel vs. DC'

'Xbox vs. Playstation' (Wondery, n. d.).
It is worth mentioning that every theme of Business Wars is covered in numerous episodes since the host approaches to address all of the aspects that contributed to the success of two discussed startups. As a result, the listeners get access to the detailed stories behind the building and development of worldwide corporations, accompanied by the critical analysis of David Brown.
The following podcast can be highly helpful for entrepreneurs in outlining and emphasizing unique features of their companies, which could stand out among other businesses in the same field. To be exact, knowing how 'Adidas' strengthened its brand by accentuating its differences from 'Nike' can show beginner and professional CEOs how to become memorable for the customers.
Not even the most well-thought startup can be successful without an entrepreneur's motivation to foster it. Therefore, it is important for business owners not only to know the market economy and trends but also to shape their businesses according to their personal goals and interests.
Fortunately, the Goal Digger podcast by Jenna Kutcher is all about achieving professional aims with joy, pleasure and comfort (JK blog, n. d.). Speaking specifically, the host in her episodes uses marketing and management concepts to provide insights about building their dream jobs to more than 100 million listeners.
In addition, the Goal Digger is packed with various advices from Jenna Kutcher on how to acquire greater confidence in your brand, productively improve your company, strategically compose business plans and much more.
Conclusion
Thanks to their convenient and entertaining format, business podcasts are an immensely popular way to absorb insights, news, practical tips or any other content related to entrepreneurship.
On top of that, besides being an informative tool for CEOs, podcasts also can serve as a source of motivation and inspiration for startup owners, by helping them in creating their personal dream jobs.
Another advantage of podcasts lay in the fact that they can perfectly complement and fulfill each other. In other words, by combining a series on project management with a narrative about the market environment, listeners can create a coherent and detailed understanding of both fields.
Reference list:
Business wars. Wondery. (n.d.). https://wondery.com/shows/business-wars/
The Economist Newspaper. (n.d.). Money talks newsletter. The Economist. https://www.economist.com/newsletters/money-talks
The Goal Digger. Jenna Kutcher. (n.d.). https://jennakutcherblog.com/
The McKinsey podcast on Business & Management. McKinsey & Company. (n.d.). https://www.mckinsey.com/featured-insights/mckinsey-podcast
Ries, E. (2011). The Lean Startup. Crown Business.
Unchained Podcasts. Unchained Crypto. (n.d.). https://unchainedcrypto.com/podcasts/
Instagram | Twitter | LinkedIn | Facebook | Discord | Substack | Medium