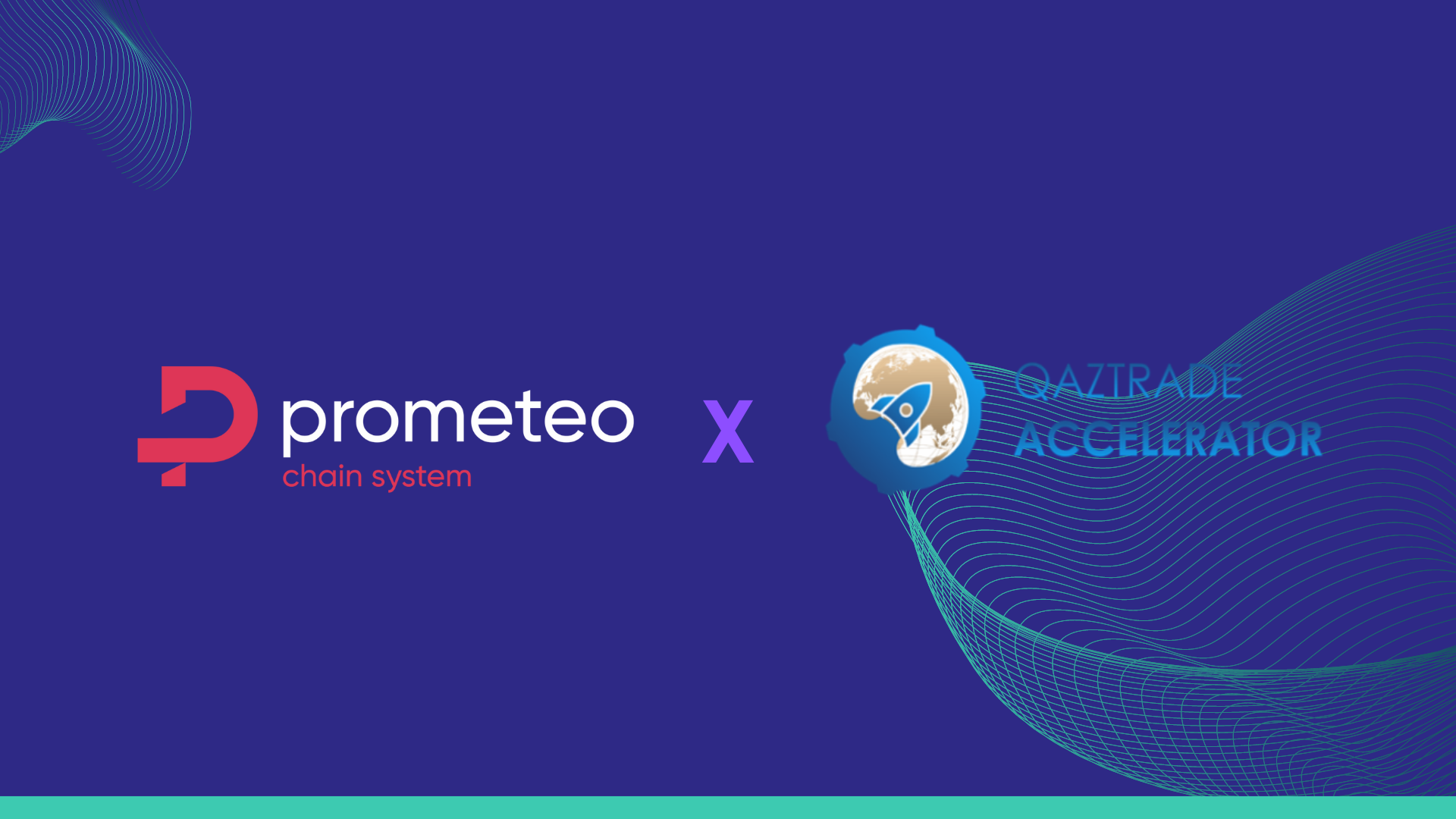 Entering Middle Eastern Market with "QazTrade Accelerator"
We were invited to participate in QazTrade's export acceleration program in January of 2023 and were selected as one of the 110 companies in Kazakhstan with the highest export potential.
NEWSABOUT US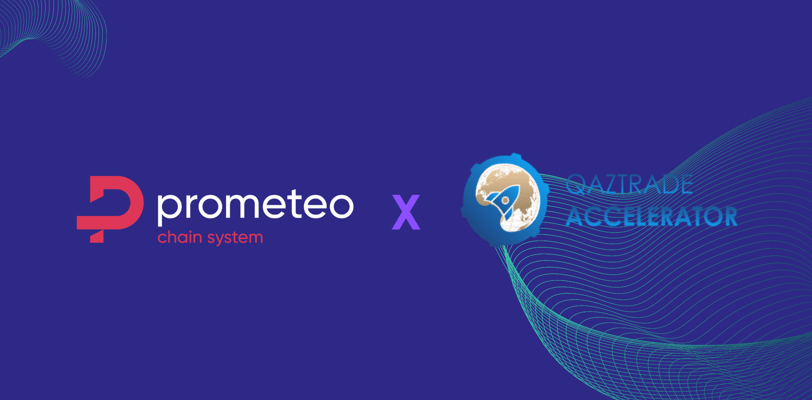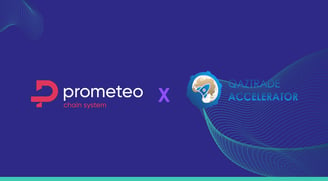 Prometeo Chain System team is pleased to announce its participation in the export accelerator program "QazTrade Accelerator 2023" organized by the Ministry of Trade and Integration of the Republic of Kazakhstan and JSC "QazTrade" Trade Policy Development Center". This event marks an important milestone in the development of our company and we believe that it will be a significant contribution to our future as an active participant in the international market.
QazTrade Accelerator: Success and Impact
"QazTrade Accelerator 2023" is an initiative started to support small and medium enterprises aiming to enter and develop foreign markets.
As a result of several years and hard work, the QazTrade Accelerator program has achieved significant heights in the growth of popularity of Kazakhstani products and services in target markets.
In particular, the recognition of products from Kazakhstan increased due to the marketing campaigns, which included media publications, as well as distribution of marketing materials to key partners in the target markets. The program also helped to strengthen interactions between companies in the meat industry, create a platform to discuss topical issues and discuss strategies for stable and coordinated export of meat products to foreign markets.
By providing information materials and organizing meetings with international consultants, companies have been able to engage more effectively with partners and develop strategies that meet the requirements and expectations of the foreign markets.
As a result of the successful implementation of the program, there was identified a growing need for certain products in the target markets. For example, the UAE expressed interest in IT services, beans, lentils, peas, chicken, water and ice cream. Uzbekistan showed demand for petrochemicals, chilled chicken and pasta. And KSA highlighted honey and flour as potential products with high demand in their market.
QazTrade Accelerator in 2023
Having been invited to participate in the program back in January-February of this year, we are now proud to say that we are among the 110 companies selected and recognized by QazTrade as having the greatest export potential.
The QazTrade Accelerator program offers participants the opportunity to receive training and advice from experienced international experts specializing in business management in 8 key target markets: Russia, China, Uzbekistan, Azerbaijan, Turkey, Saudi Arabia, UAE and Vietnam.
In particular, participating companies will be provided with access to export analytics and strategies for promoting products in international markets, and participation in international trade fairs and business missions.
In addition, the program also helps businesses with organizing meetings with import buyers. Namely, they create a list of potential buyers and confirm their interest, and do a follow-up top-level screening of business partners. After this, workshops will be held to prepare the participating companies for the direct trips to the specialized exhibitions and/or individual B2B meetings. And that's not all of the benefits of the program!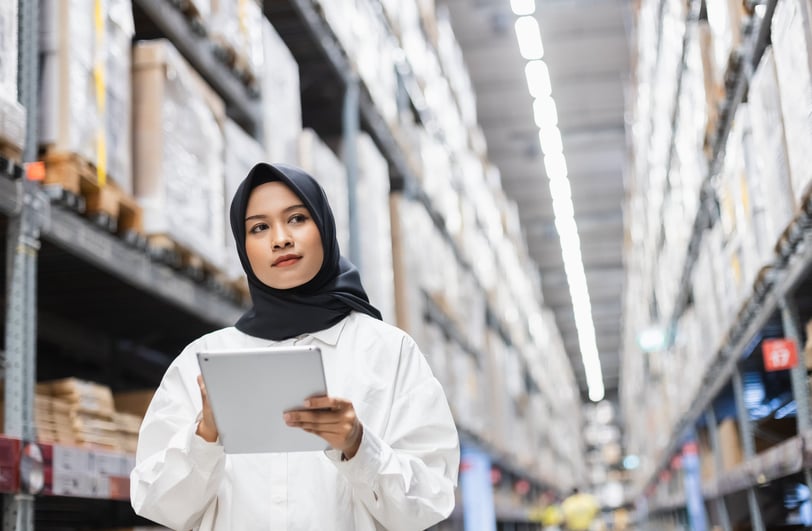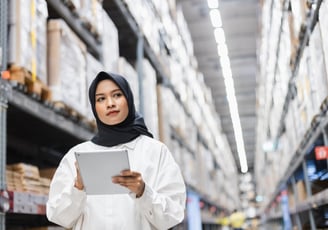 Prometeo Chain System: an Innovation in the Service Delivery Sector
Prometeo Chain System is a young and quickly developing R&D company specializing in the development and implementation of advanced technological solutions in the field of logistics and supply chain management. Our mission is to provide the necessary tools to optimize communication between business partners and other stakeholders, that are also fully secure, affordable and easy to implement.
Our Ikarus platform provides immutable, fully transparent and traceable certification for products (particularly halal certification), which helps facilitate the entire process of exporting to other target markets. Prometeo's services also help our customers reduce their operational costs and energy waste, making their supply chain processes more sustainable without losing efficiency.
Our Goal
Our company strives to make the most of the unique opportunities provided by the QazTrade Accelerator 2023 program organized with the support of the Ministry of Trade and Integration of the Republic of Kazakhstan. In the next year and a half we are focused on entering the Middle East market and we are confident that this program will be an important step towards expanding our activities beyond Kazakhstan and establishing long-term partnerships in the global market.
We express our gratitude to the organizers of the program for their trust and this opportunity to participate in this event. Our team is fully determined and enthusiastic to successfully walk this path to international success!
*Related information about the program and benefits of "QazTrade Accelerator" is available at this link.
Stay tuned for further news!
Instagram | Twitter | LinkedIn | Newsletter | Facebook | Discord | Substack | Medium