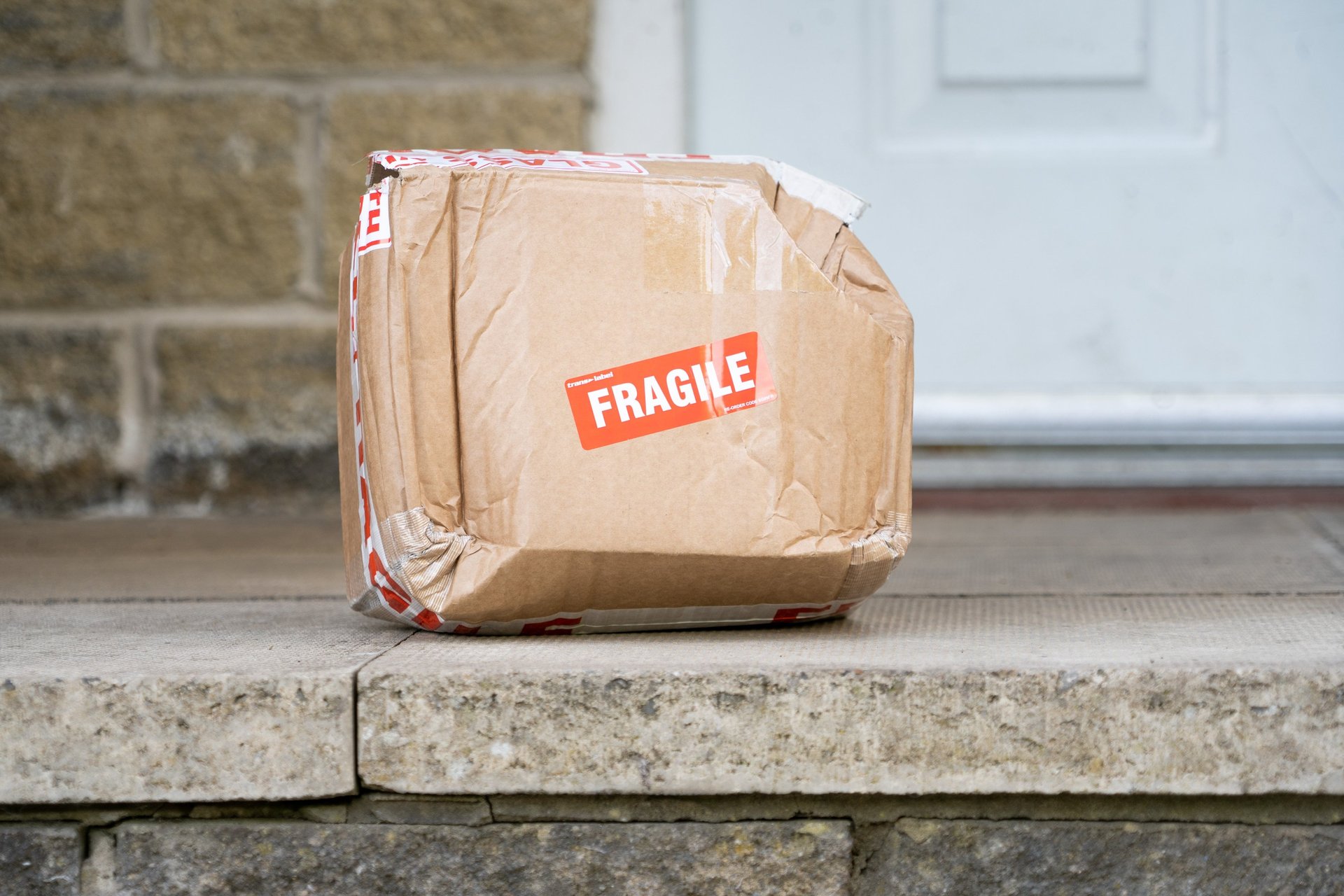 How Lack of Visibility Can Permanently Impact Your Customer Relations …
And Not For Good
EDUCATIONSUPPLY CHAIN
Part I and Part II of the "Global Supply Chain" series of articles highlighted the key challenges disrupting the supply chain management sector and causing huge damage to the revenues of affected companies. However, all of these challenges converge at one point. They are merely symptoms of a bigger issue — the lack of visibility of supply chains.
At its core, lack of visibility (or transparency) refers to the absence or inadequate access to real-time data and insights across various aspects of an organization and its supply chain. This includes customer interactions, inventory tracking, production processes, transportation, delivery status, and more.
A couple of years before, the outbreak of the Covid-19 pandemic that exposed vulnerabilities of global supply chains also became a cause of customers' increasing frustration towards businesses and their lack of clear communication. As a result, customers became more invested in brands and their practices. The pervasive influence of capitalism also sowed skepticism among consumers about corporate motives, causing general distrust for businesses.
In this article, we will delve deeper into the implications of the aforementioned issue and examine the consequences of overlooking the transparency of your company and supply chain practices on real-world examples and data.
What is the Recent State of Supply Chain Visibility?
Most businesses didn't think much of their supply chains until Covid-19. But how did they fare after it?
According to the 2022 Interos Resilience Report:
76% of organizations experience disruptions beyond tier 2. Less than 50% know when they occur.
The pandemic revealed companies the vulnerabilities of their supply chains, and the proactive monitoring of supplier risks was the primary focus of their new efforts in managing their supply chains. However, most businesses focused on dealing with their direct or tier 1 suppliers leaving significant blind spots in their supply-chain risk-management setups.
According to a McKinsey survey, "48% of the companies say they understand the location of their tier-one suppliers and the key risks those suppliers face. But only 2 percent can make the same claim about suppliers in the third tier and beyond".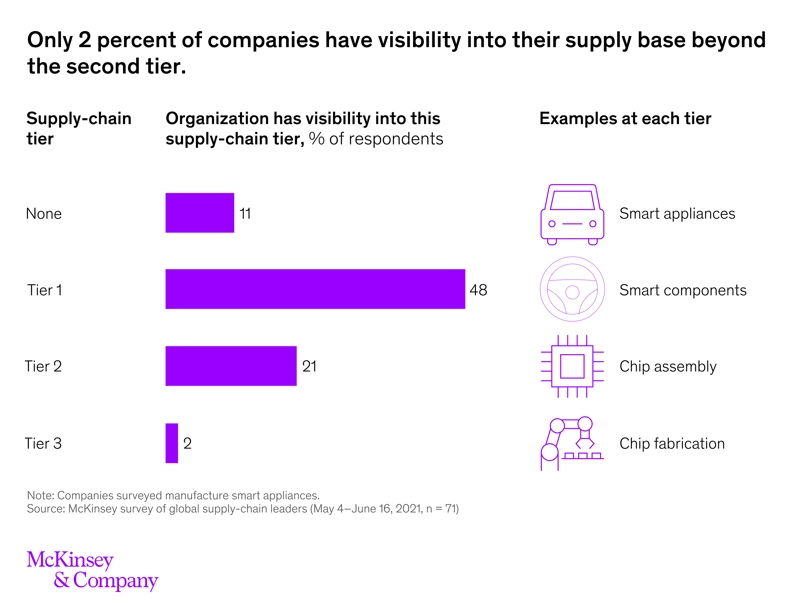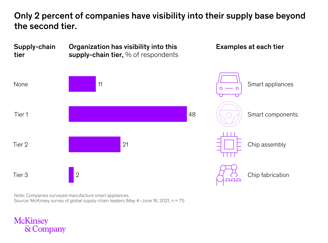 Which is worrisome since many of today's most pressing supply shortages happen in the further supply-chain tiers.
This, in fact, may be due to the absence of suitable solutions for increasing supply chain transparency. It was revealed that:
Less than 19% have technology that provides multi-tier visibility.
Key Impacts of Poor Supply Chain Transparency
Lack of transparency in Supply Chain Management may cause many issues as was seen in Part I and Part II articles, however here we will focus on consequences that could directly hamper your customer relations.
1. Increased Instances of Counterfeiting
This is one of the most obvious consequences of poor supply chain visibility. Without proper oversight and monitoring, it's all too easy to fall prey to counterfeit goods. This refers to both producers and consumers.
Counterfeit goods not only tarnish a company's reputation but also lead to potential revenue losses and harm to customers who unknowingly purchase substandard or even dangerous items (especially if it's something edible).
Counterfeiting saw a significant increase due to the rapid growth of the e-commerce industry in 2020, but the global pandemic and the following restrictions in international trade have led to an even bigger rise in the quantity of counterfeited goods across the world.
"Counterfeiting has grown from a $30 billion trade problem in the 1980s, and as of 2022, exceeds $600 billion in trade," North Carolina State University reports.
These numbers could soon rise to over $1.8 trillion, which is bigger than the GDP of most countries.
Other sources also state that:
The total value of counterfeit and pirated goods was about $1 trillion in 2013 and was expected to grow to $3 trillion in 2022.
This sure can't be good. In fact, it may very well deter potential customers from engaging with e-commerce if they will constantly fear that they won't receive what they paid for.
2. Lack of Communication, Disconnect from Partners
Effective communication and collaboration between all parties involved in the supply chain are vital to ensure seamless operations and that all parties operate with shared values. However, as was previously mentioned many companies only look up to their tier 1 suppliers, mostly neglecting other tiers.
And while we know that lack of communication between suppliers can lead to supply chain inefficiencies and disruptions, we forget that it also can affect the customer's trust in the company. Not to mention that lack of oversight over your suppliers may as well come back to bite you.
With such a disconnect from your partners, how will you know if you have common values and principles? And if your company follows an ESG agenda, how will you know if your whole supply chain is up to standard and you are not inadvertently lying to your customers?
In fact, it was estimated that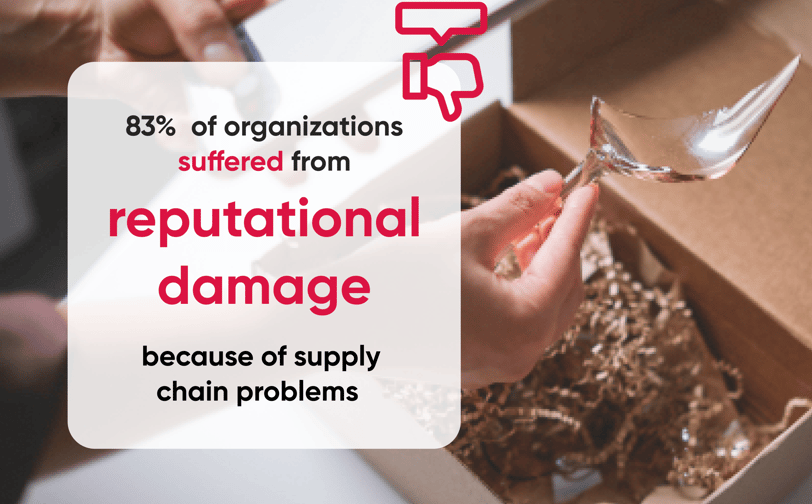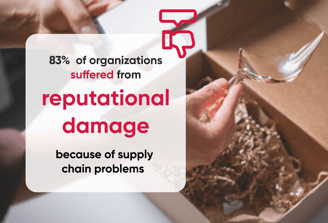 Thus, after the result of the last few years,
75% of surveyed companies agreed that they need to improve information sharing and collaboration with internal partners (78%) and external suppliers (81%) (Interos Resilience Report, 2022).
3. Customer Distrust Towards Your Brand and Business
The damage to businesses as a result of supply chain challenges goes beyond purely financial. It's becoming clear that companies that fail to address consumers' transparency concerns risk damaging their reputations. Negative publicity and public perception can lead to a loss of trust among consumers, investors, and stakeholders, affecting the long-term viability of the business.
"In many cases, this can lead to a greater financial cost to organizations through loss of confidence and trust from existing customers, lack of new business opportunities and other aspects," Interos Resilience Report states.
With the increasing demand for brand transparency and responsible practices, customers have become more discerning about the brands they support. A lack of visibility and accountability may lead to customer distrust, resulting in reduced brand loyalty and advocacy.
On the other hand, the opposite is true:
73% of consumers are willing to pay more for products that guarantee total transparency (Sprout Social).
This survey also revealed insights about brand transparency and customer trust that you might consider:
When brands are honest and have a track record of transparency, nearly 90% of individuals are willing to give them a second chance after a negative experience.

And during a crisis, 85% are more inclined to stick with them.
This further emphasizes how customer relations are important for companies to thrive, and highlights the pressure that organizations are under to effectively monitor and ensure the transparency of their supply chains.
Conclusion
As the demand for transparent communication continues to rise, companies must prioritize these issues within their supply chains. Overcoming the challenges of limited visibility, communication gaps, and customer distrust is crucial to maintaining a positive reputation, preserving your brand image, and ensuring long-term business success, never mind all of the operational benefits you will receive along the way.
Supply chain disruptions also hinder management, when companies are not ready for them. To address the majority of supply chain challenges effectively, companies should invest in technology and data-driven solutions that enhance supply chain visibility, communication, and traceability. Collaborative efforts with suppliers, partners, and stakeholders are essential to creating a more sustainable, resilient, and honest supply chain ecosystem.
Instagram | Twitter | LinkedIn | Facebook | Discord | Substack | Medium
Reference List :
2022 Global Supply Chain Report and Survey - InterOS. (2022, June 2). Interos. https://www.interos.ai/resources/global-supply-chain-report/
How COVID-19 is reshaping supply chains. (2021, November 23). McKinsey & Company. https://www.mckinsey.com/capabilities/operations/our-insights/how-covid-19-is-reshaping-supply-chains
Sprout Social. (2023, February 6). #BrandsGetReal: Social media & the evolution of transparency | Sprout Social. https://sproutsocial.com/insights/data/social-media-transparency/#communication-strategies-for-the-transparent-brand
StackPath. (2022, May 9). https://www.supplychainconnect.com/counterfeit/article/21241179/counterfeiting-is-big-business
StackPath. (2021, July 21). https://www.supplychainconnect.com/news-trends/article/21170097/whats-the-annual-cost-of-supply-disruption-about-184-million