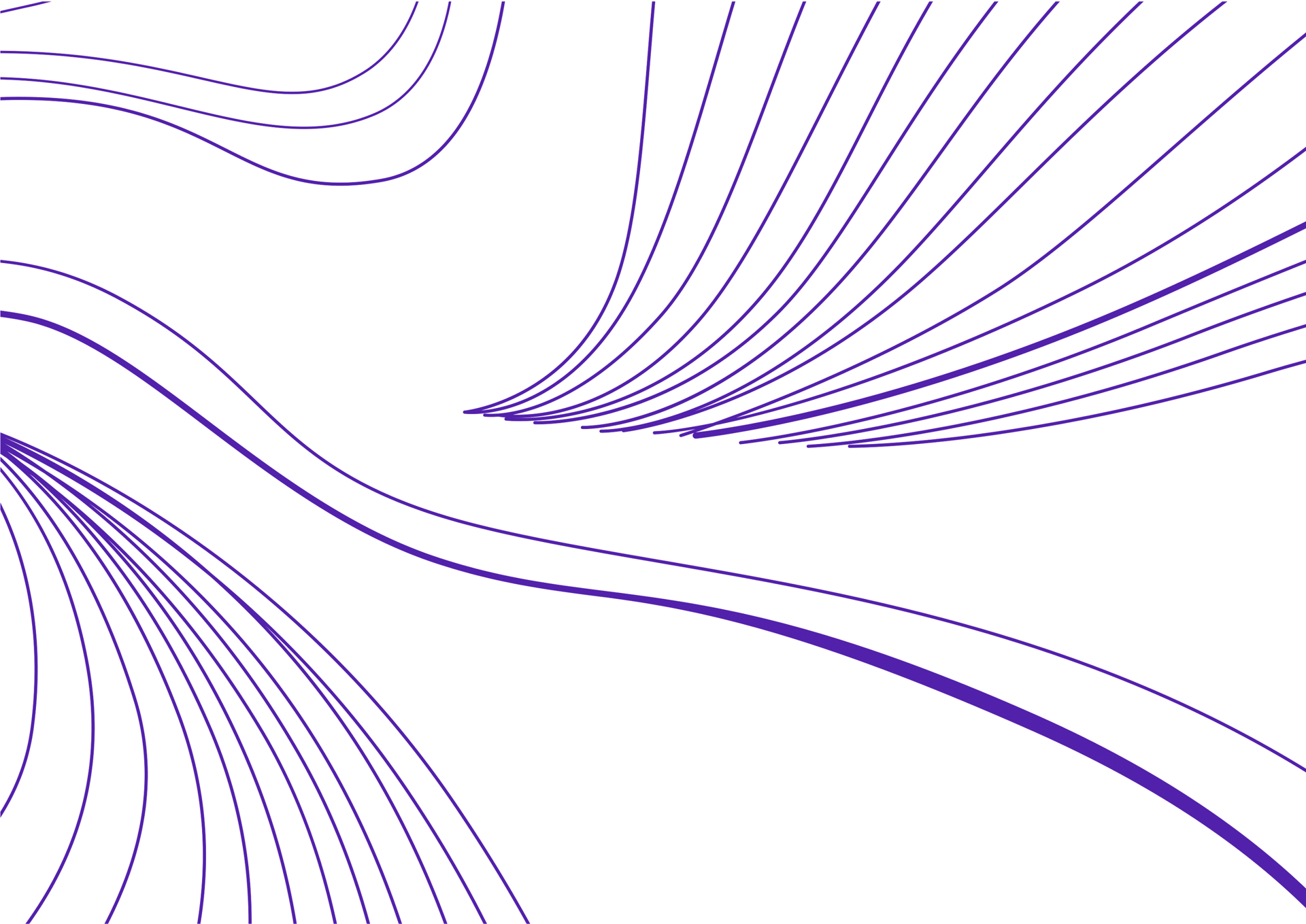 How to manage business more efficiently: technology that can be used by anyone
Learn how to improve your business operations, better manage resources and establish trust through supply chain with Prometeo
ABOUT US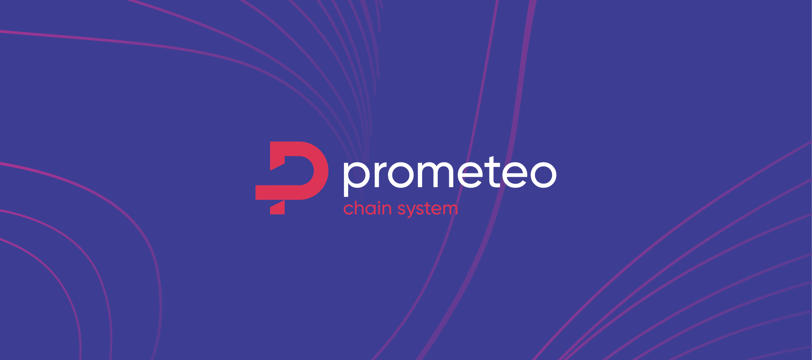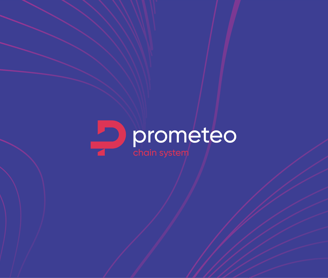 Managing business isn't easy. It can be very much headache-inducing.
Sometimes you may even feel like it's not worth it half the time.
There are just so many issues cropping up every other second: customers didn't get their product/service, workers don't seem to do their job as intended, the materials you ordered are just not coming, and your supply chain is in shambles after another new major economic crisis. Oh! And don't forget that sometimes you have to deal with counterfeiting too. And very swiftly too.
If you felt a creeping sense of dread just reading this passage, then perhaps this is the right place for you to come.
Here, I will show you how our company, Prometeo Chain System, developed a solution to all of these mounting issues.
Ikarus is our platform based on distributed technology for the logistics and supply chain of the future. Only our solution can receive and process real-time data from GPS trackers, IoT devices, and smart contracts.
It isn't costly. And it isn't all that difficult to access either.
In just under 5 minutes, you can start implementing our platform to improve your business operations, better manage resources, and help establish trust in your supply chain.
Improving transparency, security, and efficiency of the supply chain and reducing potential costs and waste, all of these can be done with Prometeo's Ikarus.
Table of contents:
Improved transparency and security of the supply chain

Increased efficiency of business operations

Sustainable resource management

Conclusion
Improved transparency and security of the supply chain
One time we had a business owner, troubled by the fact that one of the customers filed for insurance for the poor quality of the product, but couldn't get it because no one took accountability for it.
It's quite bothersome to have to deal with such a problem. You don't only lose a lot of money and resources, but also a great deal of trust in your employees and your own supply chain.
Of course, the supply chain always had a complicated relationship with transparency. And Prometeo made it its own mission to develop a network that ensures users' trust through improving traceability and security of supply chain management.
We have developed Ikarus, a distributed system of devices for navigation, mapping, and time synchronization that tracks devices in real-time, taking into account a variety of complex geolocation conditions. Underground passages, parking lots, buildings, mines, you name it.
This technology can be applied in different ways, from tracking and certifying the origin of individual goods to complete control of the network. It is possible to track both customer orders and updates up to single sub-smart contract signings. Customers can observe each step of the process, making full use of the Ikarus platform.
Not only that but using our distributed ledger, all parties involved in the supply chain will have access to the same updatable data, — which can be of great help in eliminating potential fraud and generally minimizing risks of human nature.
All of these combined, make for a more transparent system, that will bring assurance to the information given, seeing as it will be both accurate and reliable.
Another thing that makes this system so reliable is its enhanced security.
The issues people point out when talking about the decentralized nature of the distributed ledger, — we have solved them all and made sure that the security of data will not be compromised.
The Prometeo Chain System uses advanced encryption methods to secure the data, making it virtually impossible for hackers to gain access to sensitive information.
On the off chance of a violation happening, users of a network themselves could easily identify the forgery, — all parties not only share the same information but also need to verify any transactions happening.
With such enhanced security, businesses can be confident that all the operations are transparent and their data is safe and secure, easing off all the stress related to management.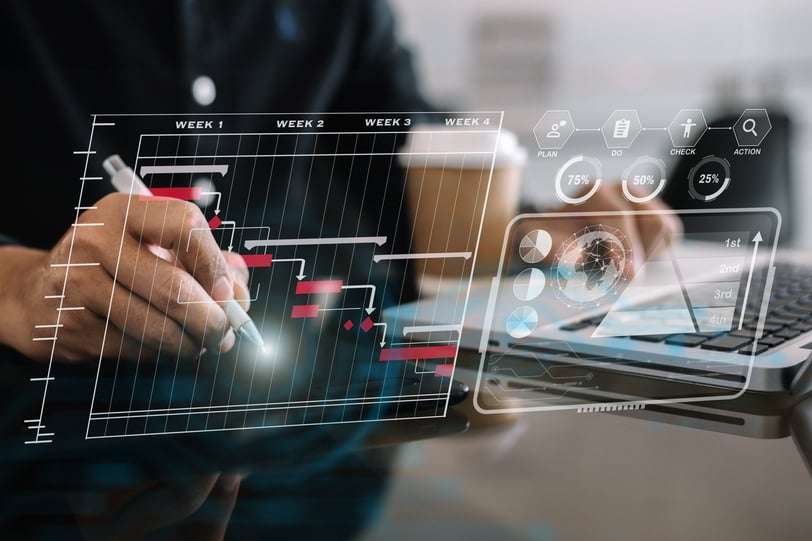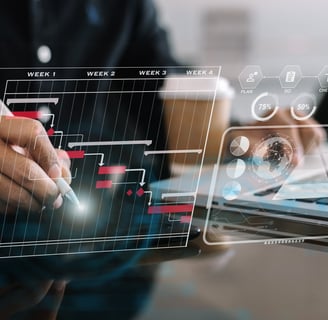 Increased efficiency of business operations
Now, improving transparency and security is certainly one way to improve efficiency. But what are the other ways?
Firstly, creating higher efficiency is all about achieving maximum productivity with minimum wasted effort. Reducing time, costs, and even resources used for greater yield, — we make sure to help our customers to tackle these issues with Ikarus.
Just think about all of the manual labor that needs to be done during production and transportation.
Jobs that previously required the careful observation of the human eye.
Jobs that were quite easy and small but heavily relied on delicate handiwork.
Oh, and overflowing amounts of paperwork that followed after every transaction, every movement, and every new agreement.
There is nothing wrong, of course, with embracing more human-focused labor. Some things should only be done by hand, after all.
However, it's quite an appealing thought, isn't it? Cutting the time required for all of the paperwork and easy manual labor and focusing all of your attention on things that can directly improve your business.
We thought so too and thus have developed our platform in a way that will be able to automate many of the processes involved in supply chain and production. By reducing the amount of manual work, costs savings and greater productivity can be achieved in due time.
Take the oil and gas industry, for instance. IoT-based devices can be used to detect and prevent any gas leakages and through our platform, you can make sure that the correct authorities will be notified in due time. It not only ensures faster response time but also creates an overall safer environment (both business and ecologically-wise).
Another way is the remote monitoring of the condition of goods in transit, which provides real-time updates on delivery times and potential delays, reducing the risk of lost and damaged goods and minimizing downtime.
Think about all other possibilities. No matter the type of business, small or big, if you are planning to ship your products internationally, sooner or later you will have to deal with all the issues that come with cross-border transactions. That is, the associated fees and intermediaries required for trade and delivery. However, our ledger technology enables faster, more secure, and cost-effective international transactions that will cut the costs for the abovementioned problems.
What is next?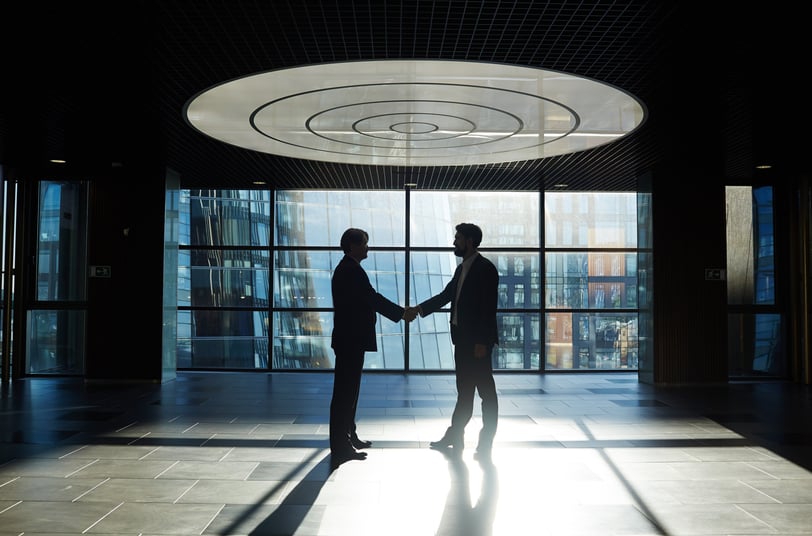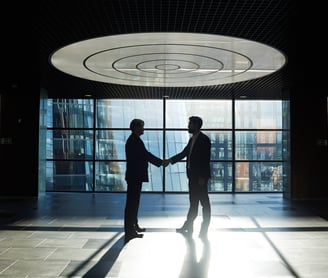 Sustainable resource management
Today businesses are becoming more aware of their social and environmental impact. The latter is especially true for bigger corporations that produce goods in hundreds of thousands and more.
The amount of water and energy used for every stage of product development can be excessive at times, resulting in higher amounts of waste and costs.
In developing our technology we took this into account.
Previously, we said that you can monitor your goods in real-time, however, this can extend to other resources used. Water, gas, electricity. The data obtained can be used to identify the areas where the following resources are being wasted and optimize their usage in the future.
Ledger technology can enable more sustainable resource management by tracking carbon emissions, waste generation, and water usage, allowing businesses to measure and improve their environmental impact better.
Not only that, but the added traceability of the supply chain makes sure that every intermediary follows sustainable and ethical sourcing practices, which in turn reduces the risk of environmental and social harm and raises the customers' trust in the brand.
We believe that it's important to follow practices that will allow people to have the best products and services possible without creating more harmful impacts on society and the environment.
Our network makes this possible and helps to facilitate the business processes in a way that won't cause you much stress anymore.
Conclusion
Managing business isn't easy, of course, but it shouldn't be a burden either.
Prometeo as a company exists to teach and showcase the solution to this ever-present issue to the world, not unlike our namesake - Prometheus, the Titan god of fire, who defied gods by stealing their fire and bringing it to humanity in the form of technology and knowledge.
After a year of research, we wish to finally provide and introduce a reliable network and affordable technologies like a digital ledger, smart contracts, and data analysis to help companies and individuals to build credibility among all players.
Our platform can support up to and over 350 different IoT and GPS devices (a number that increases every month), allowing for better results for your organization, a cut of expenses, and improving transparency without the tradeoff of data security.
Prometheus may have been punished for eternity for his actions against the gods, but his legacy continued to live on with humanity. In this, we hope to live up to his name, make our Ikarus network truly affordable for everyone, and integrate it into people's daily lives with all of its possibilities, both in financial and technological fields.
Our team is made up of university professors, space agency engineers, senior developers, and expert researchers, all with vast experience in terms of technological research and development. It's our strive to focus on innovation first and foremost to present you with the best of what we can offer.
Feel free to ask any questions or clarifications about us.
Sign up for our newsletter for future updates:
With that said, Prometeo's journey begins today, and we welcome you to join in on this wonderful ride!