Ikarus Network as a key to efficiency and transparency in logistics
Brief explanation of how Ikarus works and why you should choose it.
TECHNOLOGYABOUT USSUPPLY CHAIN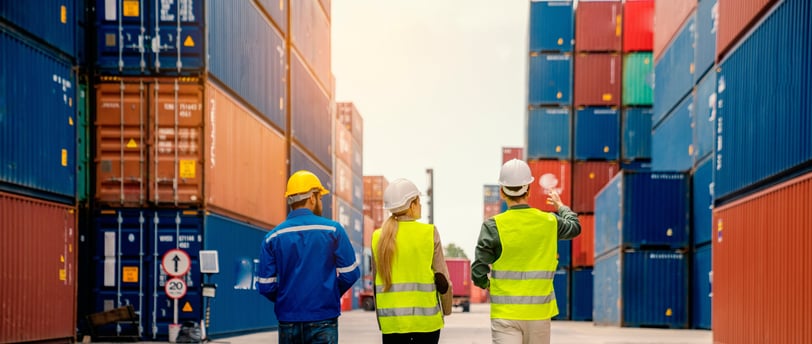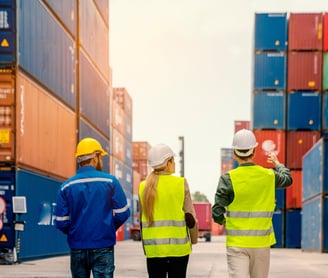 Transportation of goods in supply chains has always been full of risks and uncertainties. Absence of central communication facility, unknown origin of products, unclear conditions of shipping, unscrupulous intermediaries and many other issues may have arisen during any logistic operation.
But imagine how all of these problems would disappear, if there was a technology that solved and prevented every single of them? You might say it sounds like a dream come true, but we simply call it Ikarus Network.
Ikarus is…?
Generally speaking, Ikarus is a unique multi-platform blockchain-based technology with an innovative distributed network. The Network has the potential to not only satisfy today's needs but also to satisfy tomorrow's needs, by maintaining its permanent importance. Ikarus Network is designed to support over 230k MPS from different sources, including IoT, GPS Trackers, etc. All of the abovementioned support security, and transparency and create a trustable environment between all partners on the supply chain. Being a business-to-business (B2B) and business-to-government (B2G) brand, Ikarus can be highly helpful for entrepreneurs from the most various fields.
Ikarus Ecosystem contains Ikarus TMS, Ikarus WMS, Ikarus Halal, Ikarus Education and more so let's dive right into reviewing all of them!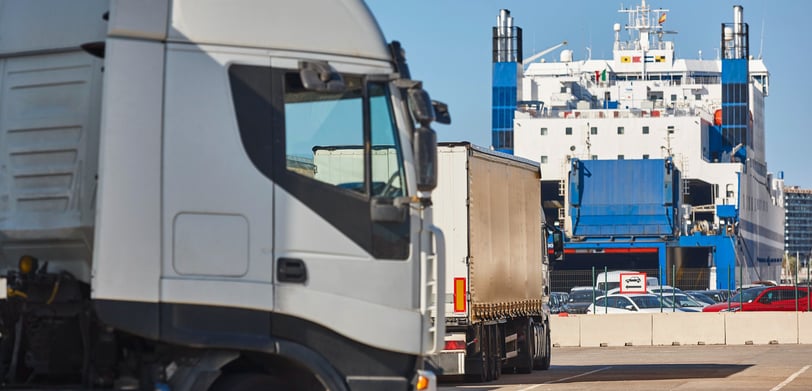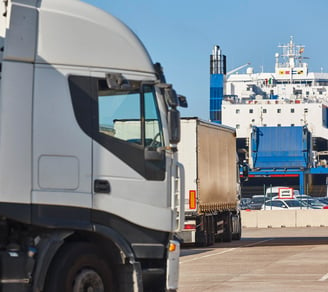 What is Ikarus TMS?
In our times, increased shipping costs and users' expectations make the question of seamless transportation highly significant. The importance of the question rises even further due to the heavy reliance of local transportation operations as well as global supply chains on solid logistics. With an intention to facilitate timely and cost-effective transportation, Prometeo Chain System offers businessmen the Ikarus TMS technology. The Track-Ikarus TMS is a transportational management system software that ensures a transparent and efficient shipment.
The TMS eliminates the need for costly IT infrastructure by storing shipment data in the cloud. Designed for complex logistics businesses, the Track-IKARUS covers various transportation management requirements. A standout feature is freight tracking, which is essential for organizations handling multiple cargoes and carriers. The TMS offers track and trace functionality, providing real-time visibility into all freight movements.
Moreover, all of the shipment data can be utilized for instant reporting to foster the key performance indicators (KPIs) of each user. Having access to the complete history of shipment in real time in the Ikarus TMS network makes it a great choice for entrepreneurs, who look forward to effective and convenient optimization.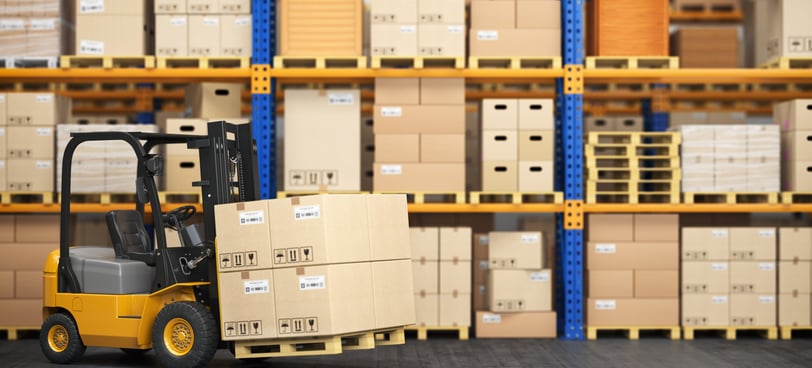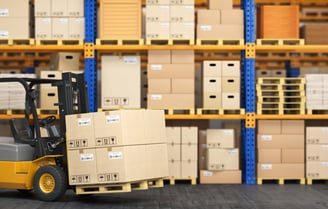 What about Ikarus WMS?
An Ikarus WMS is a cloud-based platform that assists businesses in handling everyday warehouse chores more efficiently. This program monitors numerous processes from the entering of commodities until the time they leave distribution hubs. This makes Ikarus WMS an essential component of supply chain management, since it provides real-time visibility into inventory in warehouses in transit.
Picking, packing, resource consumption, and analytics are all supported by the single system of WMS. Additionally, Ikarus streamlines activities such as receiving, storing, shipping, and tracking goods through a single interface. It also interfaces with technologies such as bar code scanning, RFID tagging, robotics, and augmented reality wearables, as well as critical systems such as transportation management and ERP. As an IT company, for the comfort of our users we provide two Ikarus WMS versions: standalone and cloud-based, both of which are linked with the TMS.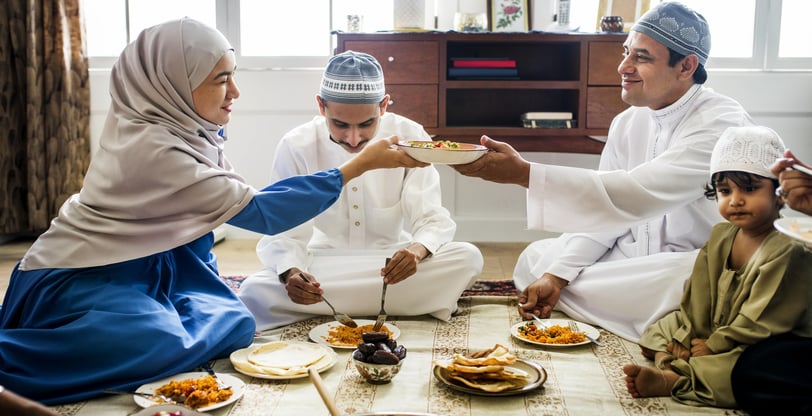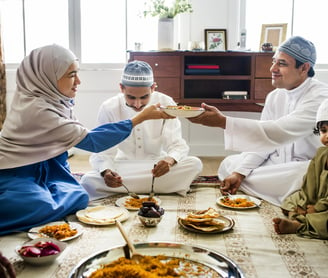 Ikarus supports Halal market
In our times, the Halal market is thriving because of the growing Muslim population and the demand for high-quality Halal products. Nevertheless, this tendency instead of fostering Halal market, led to the development of fraud and counterfeiting. Ikarus Halal approaches to assist certifiers in increasing producer confidence and transparency by tackling it.
Key issues the Halal manufacturing experiences are:
Food Frauds: fraudulently labeling non-Halal products as Halal remains a significant problem, eroding consumer trust and compromising certification integrity.

Lack of Standardization: the absence of consistent global standards poses challenges for producers to determine compliance requirements, leading to confusion and violation of Halal requirements.
"Ikarus Halal" is a farm-to-table food traceability ecosystem on the blockchain that ensures to solve these 2 issues. Covering logistics, quality control, and supply chain data, it offers cost-effective tools to establish transparent livestock and fresh food supply information. This approach can potentially alleviate the mentioned challenges by enhancing authenticity and clarity within the Halal industry.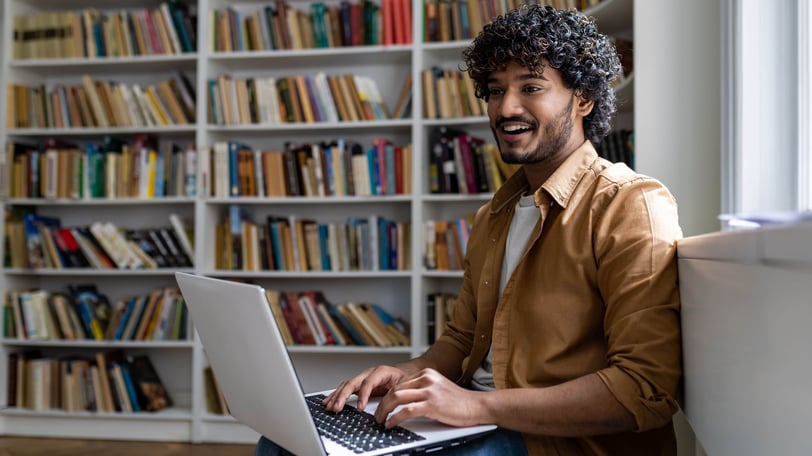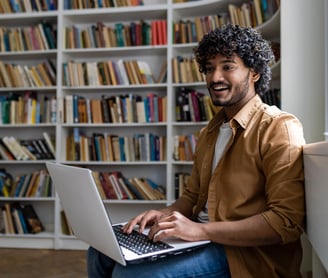 Ikarus solving academic issues and more…
Besides transportation and warehouse management, the possible application of Ikarus goes far beyond these spheres. Due to the fact that everything around has its own lifecycle, the potential usage and benefits of Ikarus seem limitless. To list some examples:
Education. There have been numerous cases when academic diplomas of higher education turned out to be fake or couldn't be used internationally. Thankfully, with the help of Ikarus, there could be a new extension, which would allow both educational institutions and students to check the accreditation of their documents worldwide. In addition, this kind of idea could be approved and supported by the government, to bring the use to the official level.
Brand items. In the current era of consumerism plenty of fake brand clothes, accessories and other items entered the market. With that being said, by storing all certifications regarding originality, used materials and ethical manufacturing in Ikarus, consumers as well as brand producers will be secure from counterfeit.
Everyday domestic duties. A wide range of devices that Ikarus supports also include essential household totalizers of water and electricity used. At this point, the whole check-ups for the monthly payments for consumed electric energy and water can be fully optimized, so that the need to personally check/report them to the governmental controller would simply disappear. Moreover, the overall computation of used resources by the households would be accurate, due to the cancellation of human factors in calculations.
In summary, what makes Ikarus outstanding?
Talking about the advantages of the network proposed by Prometeo, it is impossible to to keep silent about such moments as:
Authentic technology- Proof of Unity (PoU)
In comparison with other blockchain-based networks, Ikarus restrained from all 7 cryptographic consensus mechanisms and developed its own- Proof of Unity (PoU). The list of the unique features of PoU includes such aspects as:
Fast speed of data flow through Ikarus 230 tps Network

Low commissions

Low time of confirmation around 1.25 seconds

Energy efficiency and no need of powerful computers to operate

High security

Ongoing growth and development of the network
Being an authentic technology fully designed by Prometeo Chain System, Ikarus Network is an essential product that proposes its own consensus mechanism, instead of simply basing its functions on Proof of Work (PoW), Proof of Capacity (PoC) or others.
Thanks to its algorithms, Ikarus Network provides the complete history of transactions and all of the needful certification about the product. Every single movement of the transported item is constantly monitored and reflected. Moreover, Ikarus imposes transparency by creating a group of witnesses out of all members involved in the shipment.
Convenient storage of data.
Ikarus Network generates an unique database that is used for advanced analytics and includes all of the documents associated with the transported product. Testimony of transfer of the goods, the conformity of the product with certified standards, full information about suppliers/transmitters, this and much more can be found in the Ikarus database.
Simplification of accounting.
Our technology improves the company's finance management by automatically processing reports and costs of the specific transaction. To be exact, accounting for travel expenses, accounting for payment card data is preserved in a single cloud and mobile system. Additionally, Ikarus Network reduces operational costs and time spent by automating and optimizing document flow together with workflows.
Navigation and construction of transportation operations.
Taking into account traffic jams and time limits, Ikarus forms optimal delivery routes and effectively distributes orders between drivers according to the principles of accuracy. On top of that, Ikarus conducts diagnostics for emergency situations and operational analysis of incidents. In case of any malfunction, the system notifies users, by showing the exact stage something went wrong.
Assists entrepreneurs to create transport chains that include different types of transport (sea, rail, road, etc).
Connection with various equipment.
Ikarus supports more than 350 devices that can be applied in logistic shipping. Recording and identifying devices, measurement sensors, barriers, traffic lights, information boards- are only a small part of it.
Safety from hacker attacks.
A strict and extremely secure permissions system is in place to ensure that only the involved in transactions have access to certain sorts of information, making it difficult for hacking units to obtain any official or private data.
Our app has a simple interface, which makes it easy to use for everyone. In addition, settings can be personalized and modified in accordance with preferences of each individual. In addition, Ikarus offers a low commission level, due to the simplicity and speed of its algorithms.
Our team tends to believe that the Ikarus Network can be beneficial to a variety of businessmen, who approach to manage their transportations in an efficient, transparent and safe way.
Don't forget to subscribe to our social media and blogs to be constantly updated on all the news!

Instagram | Twitter | LinkedIn | Facebook | Discord |Substack | Medium