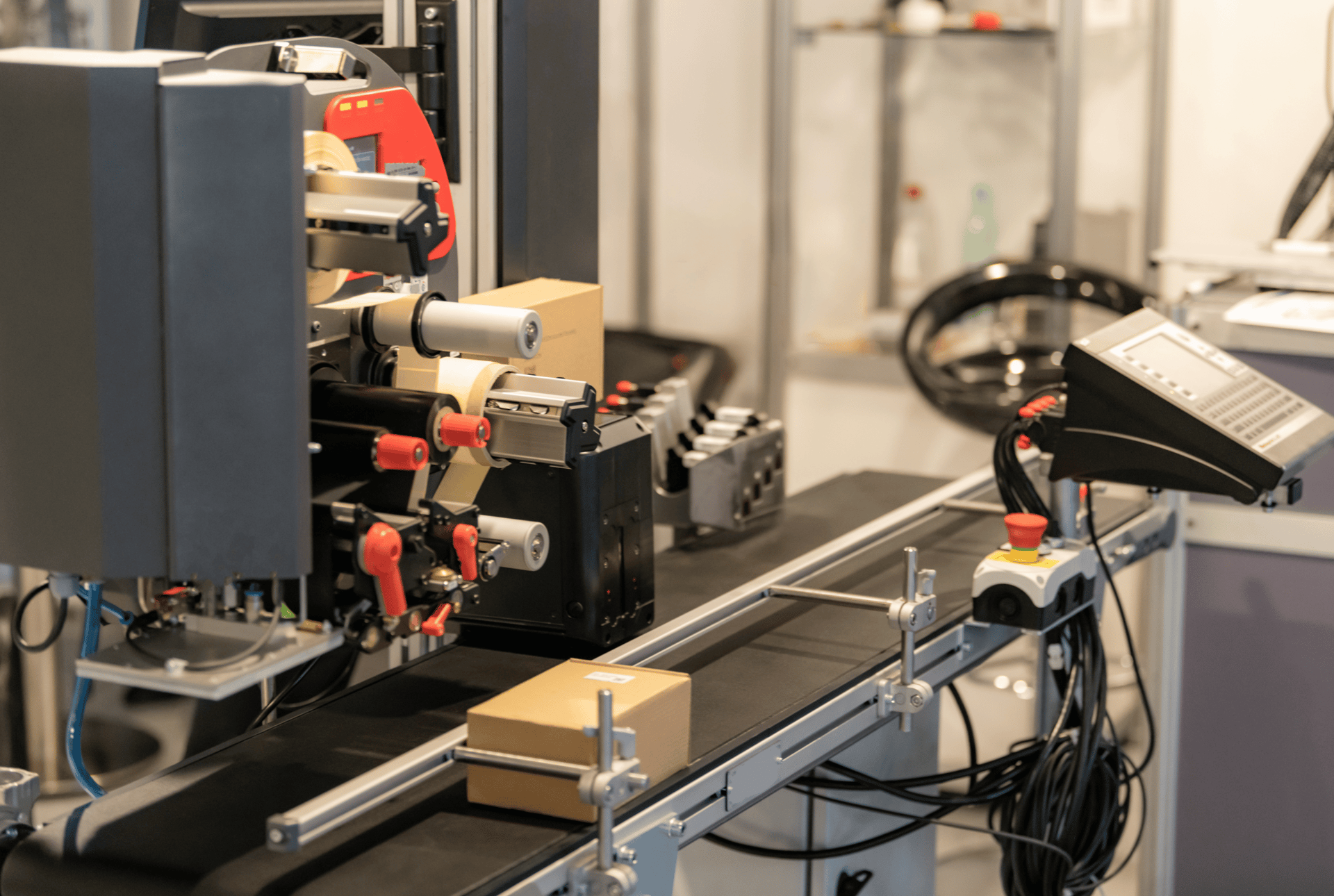 Step Up from Other Solutions: A Technology to Unlock Your Full Potential
Prometeo Chain System soon launches on Wefunder! Read about Prometeo and Ikarus Smart Chain and how it differs from other digital solutions here.
TECHNOLOGYABOUT USSUPPLY CHAIN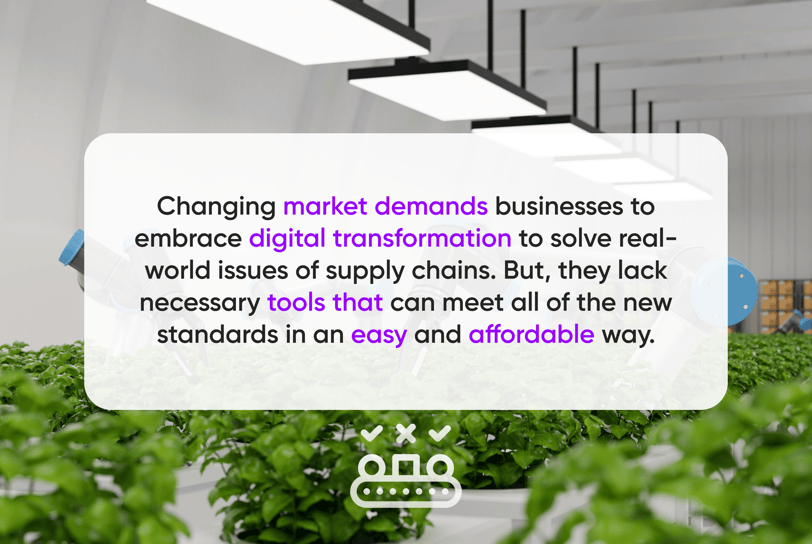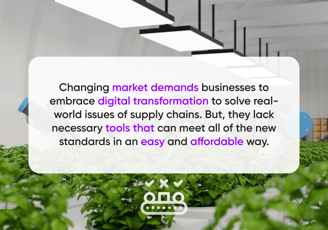 Previously we discussed what kind of digital solutions businesses implement to improve the transparency of their supply chains. Cloud-based technology, Internet of Things and Blockchain technology are all methods frequently used to solve this ever-pressing issue and deliver the much needed visibility and efficiency to your operations.
However, these digital solutions only allow you to reap several benefits while completely neglecting other issues pertaining to supply chain management, or they have their own set of implementation and integration challenges that could only be remedied with paying higher price. So, not really affordable as well.
Excerpt from Prometeo Chain System Wefunder pitch
In the new transforming digital business ecosystem, it's becoming more and more important to gain that competitive advantage to not only stay afloat of the currents but swim through the ocean of life.
So, while everyone and their families are slowly transforming and automating their business processes, you need to get a head start and find even better digital solutions that come with fewer costs but a wide variety of options and functions. Thankfully, Prometeo Chain System is here to help you!
You Won't Need to Compromise on Anything with Us!
Prometeo Chain System is an R&D company that was founded to help you not only to adapt but also flourish in a new changing market! We solve supply chain & logistics challenges with the vision of establishing a new standard of transparent and automated end-to-end supply chain communication that won't compromise the quality of your product and/or service.
"Our Mission is to protect all stakeholders' interests and uphold their values by giving necessary tools to streamline communication that are secure, affordable, and easy–to–implement."

Our Story
The company was founded by a lovely pair of a husband and wife, Andrea Cadamuro and Damira Kenessarina.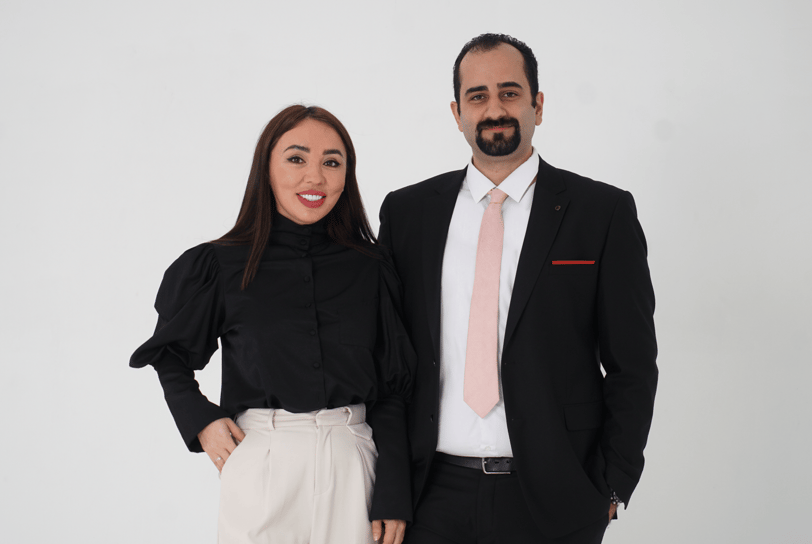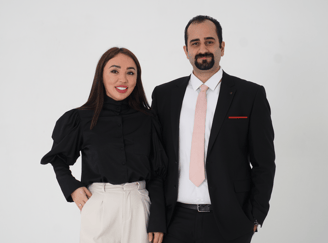 Andrea is the blockchain technology expert with over 11 years of experience and 16 years of company management. Damira, also not unlike Andrea, has 16 years of experience under the belt in founding and managing sales & commercial companies.
Both having decades-long experience in leading business, they know firsthand how headache-inducing challenges of supply chain management and supply chain visibility can be. Filled with great understanding about the inner workings of supply chain operations, they began working together to make these processes much easier, clearer and more trustworthy for other business owners.
The opportunity for such a solution came with their first discovery of blockchain technology. Andrea and Damira quickly saw behind the mask of quick profit through financial speculations and realized the inherent potential of the technology.
With Andrea's innovative and creative mind and Damira's exceptional management and communication skills, they created Prometeo and carefully nourished the idea of blockchain 4.0 integrated with IoT technology, that can operate much better than traditional blockchain and IoT systems.
This solution — that comes in the form of Ikarus Smart Chain platform and network — covers most areas of supply chain management, including: logistics, document management, third & fourth party logistics, and transportation & order management, and many more.
What Can You Achieve with Ikarus Smart Chain?
"Ikarus Smart Chain is an all-in-one customizable platform that allows You to improve your supply chain operations through increased automation and traceability, — easy to use and even easier to get used to!"
Ikarus platform allows for:
Founders — Damira and Andrea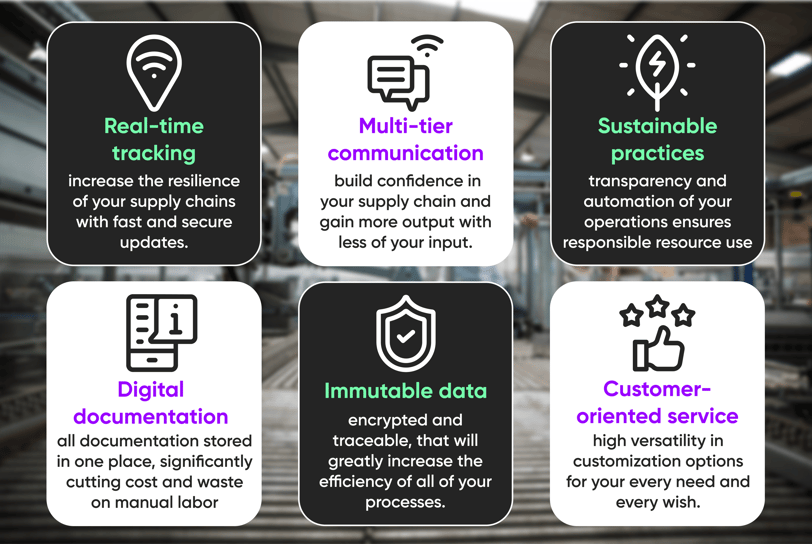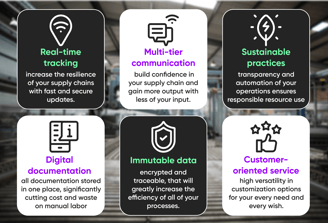 Excerpt from Prometeo Chain System Wefunder pitch
Currently it can be employed for effective Transport (TMS), Warehouse, Documentation and Order Management, and supports more than 24 types of various documents (including Bill of Lading, packing list, commercial invoice, CMR, etc).
How Does It Differ From Other Blockchain Solutions?
Other blockchain networks mostly employ single route data transmissions that cause huge energy costs and load on single devices, thus they are unsustainable.
But Prometeo employed a directed acyclic structure that allows multiple routes of data transmission. And it's not just the usual DAG structure, but a new upgraded version that was developed by our team!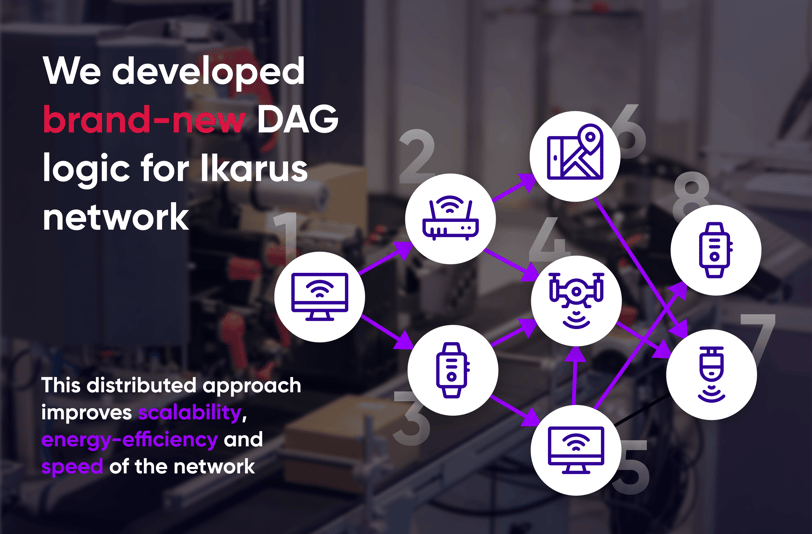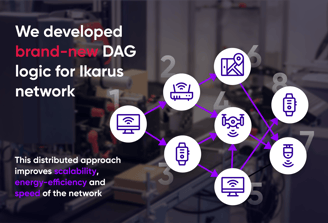 * Data from sensors and IoT devices are tracked in Ikarus Network and visualized on the platform in real-time
This new DAG-logic helps to facilitate the transfer of large volumes of data by opening simultaneous and parallel multiple routes for data exchange. Multiple devices receive the same information in the real-time, connected through the Internet of Things. And in contrast to other DAG structures, our approach does not need validations from each device. This helped us to minimize the load, enhance the overall safety of the network and achieve high speed of data transfer.
In fact, it's not simply "high speed" anymore.
We Are Fastest In The World
Our network can process huge amounts of data in literal seconds! Its maximum processing speed equals 230 000 tps, x10 times bigger than that of Visa and MasterCard, allowing to streamline communication and improve collaboration between different stakeholders, benefitting companies with large numbers of assets and devices.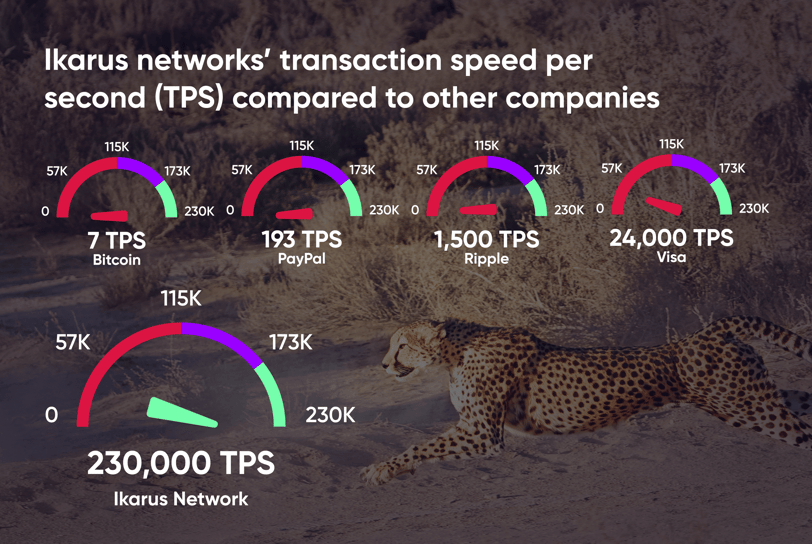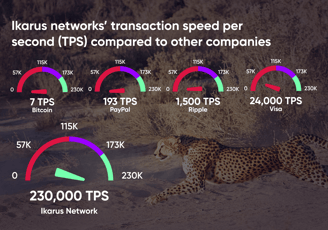 Excerpt from Prometeo Chain System Wefunder pitch
Check Out Our Wefunder Pitch Once It Goes Live!
Currently, we are under preparations for a private launch on Wefunder. And this article contains some of the highlights of our pitch. Make sure to subscribe to our LinkedIn to stay updated on the news regarding our launch dates, so you can obtain more perks in case you would like to become our dear investor!
Instagram | Twitter | LinkedIn | Facebook | Discord | Substack | Medium