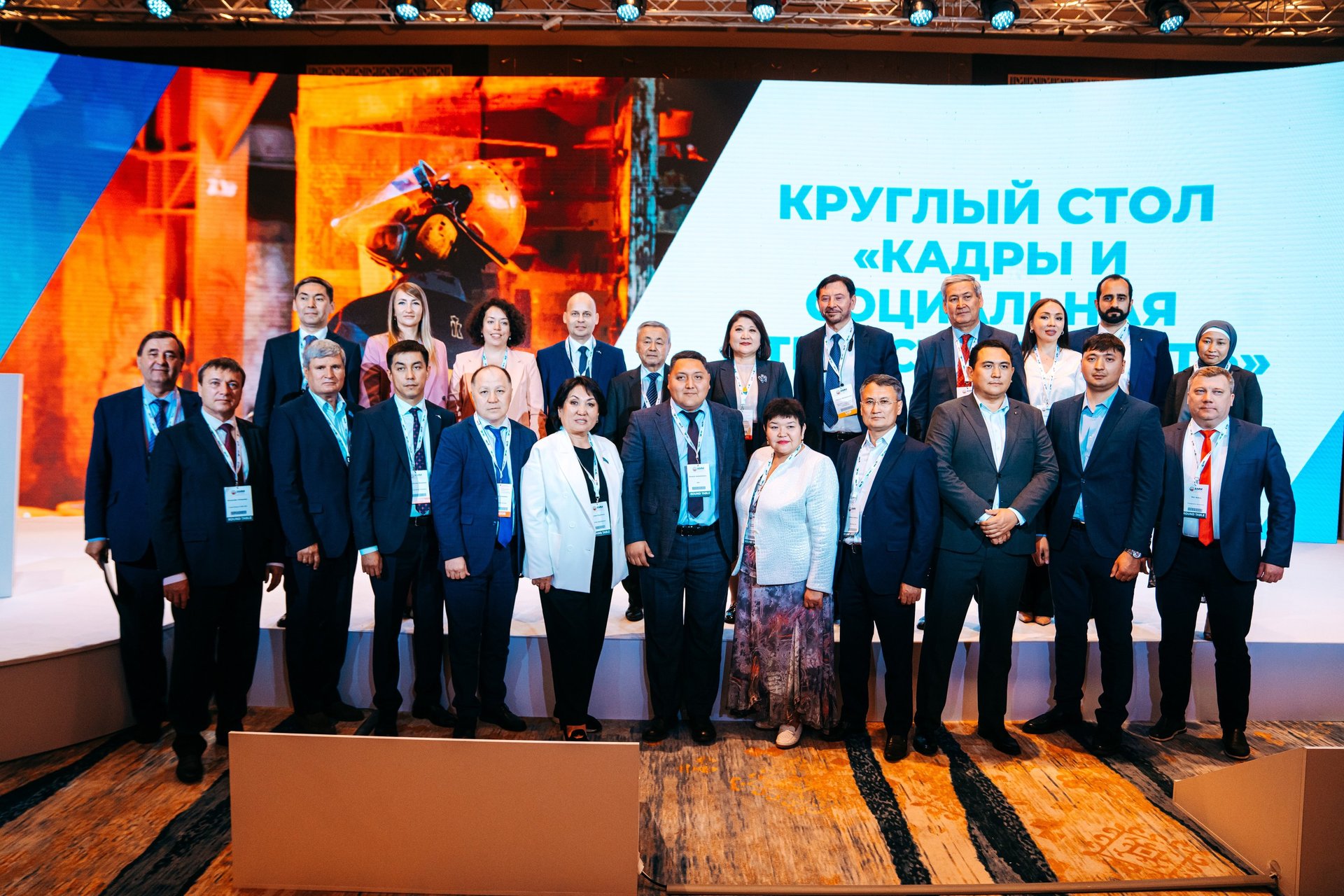 Visiting Event: "Personnel and Social Responsibility"
Read about the happenings of the sitting of Round Table in regard to matters of personnel training and social responsibility.
NEWSEVENTS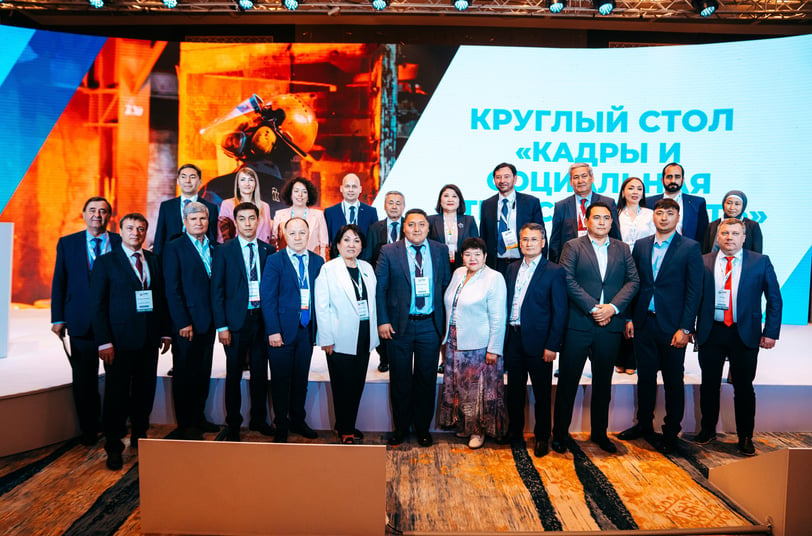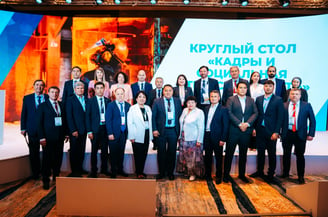 The issues of personnel training and social responsibility are important matters for companies, regardless of what they do and where they operate. Attracting and retaining talent, improving the company's reputation, increasing productivity, reducing staff turnover, and creating a positive impact on society are some of the reasons why discussing such issues should be a priority.
Companies that offer good human resources training and show social responsibility are often considered appealing employers and retain good reputations. Talented people tend to work in organizations where they are provided with opportunities for professional growth and development, as well as where they can be sure that their work affects society in a positive way. In addition, investments in personnel training allow companies to develop the skills of their employees, which ultimately helps to increase their productivity and work efficiency. Trained and motivated employees are more qualified to solve tasks, which contributes to greater profit growth.
Visiting speakers at the event organized by AMME
It was this awareness that prompted the Republican Association of Mining and Metallurgical Enterprises (AMME) to organize the next Round Table sitting on June 1-2, 2023, on the topic of "Personnel and Social Responsibility" within the framework of the XIII International Mining and Metallurgical Congress "Astana Mining & Metallurgy".
The event took place in Astana, at the "Hilton Astana" hotel, and brought together leading experts and industry leaders. Our company Prometeo Chain System was also invited to the event, whereas our Chief Operating Officer and CEO, Andrea Cadamuro performed as one of the speakers.
The moderator of the round table meeting itself was Bakhyt Manasbayeva, the Deputy Executive Director of the AMME.
During the event, leading experts spoke about their experience and prepared speeches on relevant topics. Among the speakers, there were such important figures as Sarbasov Akmadi, the First Vice-Minister of Labor and Social Protection of the Population of the Republic of Kazakhstan, Yergaliev Kuanysh, the Vice-Minister of Science and Higher Education of the Republic of Kazakhstan, and Ilyas Ospanov, the Vice-Minister of Industry and Infrastructure Development of the Republic of Kazakhstan.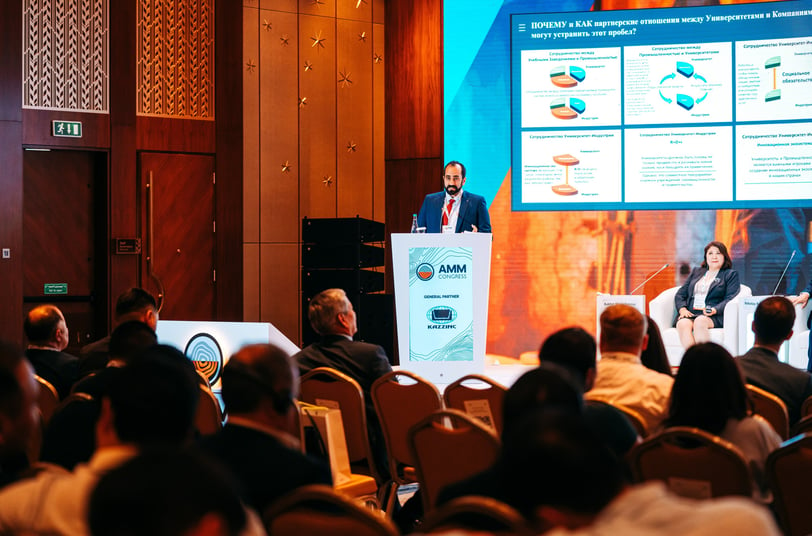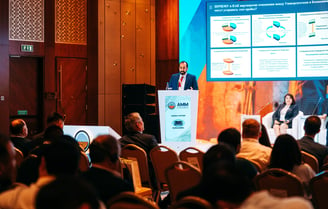 Andrea Cadamuro giving speech at the event
Other interesting issues were also raised at the sitting, such as "Digitalization of HR processes of MMC (Mining and Metallurgical Complex)" and "Development and implementation of educational programs for MMC taking into account the Atlas of new professions and competencies of Kazakhstan at Toraigyrov University".
Top managers of such companies as JSC "ArcelorMittal Temirtau", "AK Altynalmas", and "NAC "Kazatomprom" also spoke at the meeting on the topic of social responsibility policy and its connection with the well-being of employees.
Andrea Cadamuro, our Chief Operating Officer and CEO, spoke about the development of personnel, and how the opening of joint R&D laboratories between businesses and universities can encourage the creation of innovations and help significantly improve training. In this presentation, it was discussed how the government can also contribute to the establishment of not just customer-supplier relations, but also full-fledged partnerships between universities and companies. How educational institutions can work in tandem with businesses so that their graduates will not have only knowledge in one discipline, but have the deep knowledge and skills in multiple disciplines and systems, as well as good communication skills to work in a team. For all these reasons mentioned above, every year students of IT universities of Astana IT and ENU take their practice with us, and together with ENU, a project is being conducted on the use of blockchain technology developed by Prometeo Chain System in its educational processes.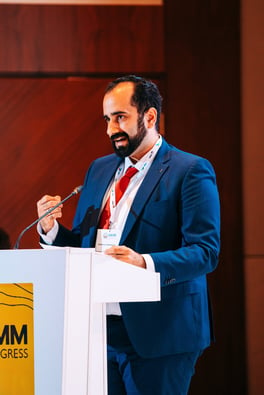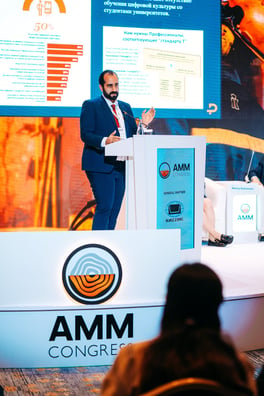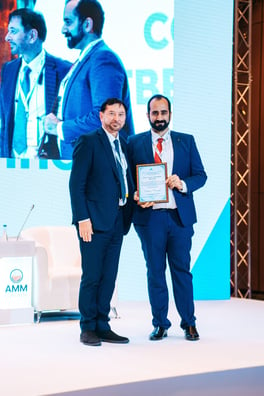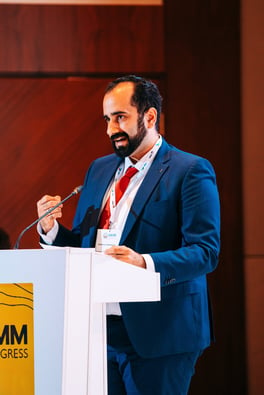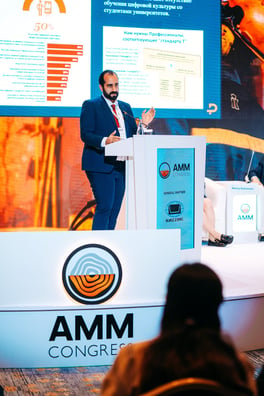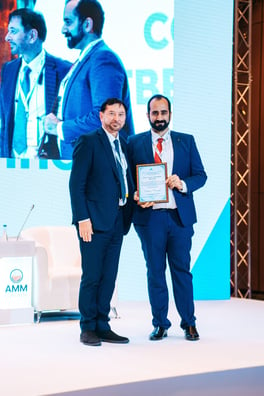 Andrea Cadamuro at presentation and award ceremony
The end of the event was marked by the awarding ceremony for all participants. Andrea Cadamuro was awarded a letter of gratitude for his participation in the event, active and fruitful work, and high professional qualities.
Thus, the Round Table sitting on the topic "Personnel and Social Responsibility" within the framework of the XIII International Mining and Metallurgical Congress "Astana Mining & Metallurgy" became a significant event that brought together highly professional experts and managers to exchange experience and discuss relevant issues of industry development.
Instagram | Twitter | LinkedIn | Facebook | Discord | Substack | Medium