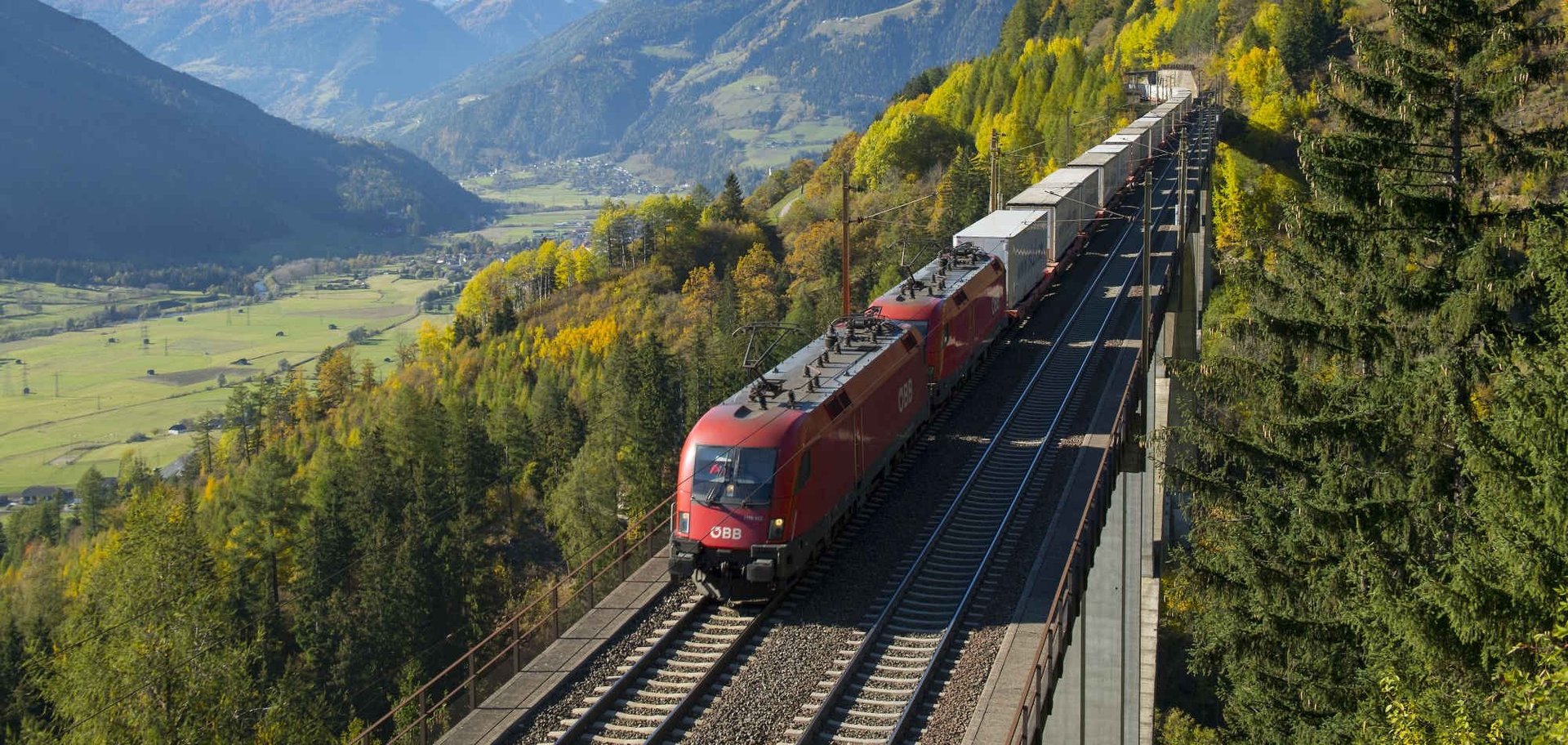 Ikarus Wagon Management
As the epidemic affects over-the-road freight, train freight volume is increasing. Rail and intermodal cargo volume monitored increased 49% in 2020, with supply chain specialists predicting more rise in 2023.
Here are the four most prevalent rail freight transportation difficulties, as well as how real-time visibility might help to relieve them:
1. Improper ETAs and Manual Updates
It might be difficult to obtain precise ETAs. In most cases, human and reactive calls to both carriers and railways are required in the event of a disruption. Organizations may obtain ETAs that update automatically as things change by installing a real-time transportation visibility platform, freeing up bandwidth that was previously required for contacting the railroad for changes.
2. Management of Reactive Disruptions
maintaining exceptions, like maintaining ETAs, may be exceedingly laborious, especially for unforeseen interruptions like weather and train strikes. Delays, dwell time at origin rail terminals and interchanges, defective orders, or holds are more usual instances. Companies that have insight into rail freight transit can rapidly identify affected shipments and communicate delays both internally and externally in real time.
3. Tracking of Empty Railcars
Tracking empty rail car movements is critical for optimal planning and utilization of private fleet capacity. Shippers may now trace empty railcars back to their origin with FourKites' new empty railcar tracking technology. Because shippers often have a limited quantity of railcars, this function allows for availability forecast ahead of the next loaded cargo.
4. Inadequate Data Quality & Analytics
Tracking data is often provided by railroads and intermodal operators in a variety of forms with differing degrees of uniformity and standardization. Because analytics are usually insufficient, reporting on items like cycle time, transit time, and future planning requirements might be manual or nonexistent. A lack of TMS updates might also result in large seasonal changes, which can have a severe impact on travel times.
Shippers may use a supply chain visibility system to standardize data and offer guardrail logic to numerous sources, preventing inaccurate railroad and carrier data from appearing.
Railway wagon positioning
This expansion is being driven by two industrial developments. First, increased consumer demand following shortages at the start of the epidemic translated into increased intermodal transit volume. Second, limited truckload capacity has prompted firms to consider other ways of shipment.
As rail freight accounts for a bigger part of an organization's total volume, visibility becomes more important. Shippers may improve operations and assure timely delivery by using an end-to-end rail visibility system, which directly benefits customer satisfaction.
4 Challenges in Rail Freight Transportation
Benefit with Ikarus Wagon Operating system
1. REAL-TIME TRACKING FOR THE DISLOCATION OF WAGONS
Ikarus ® WOS allows customers to automatically see the location of the wagon in real time using GPS device data and/or the information system of the railway company.
2. TRACKING THE STATUS OF WAGONS AND CONTAINERS
Ikarus®WOS automatically monitors the loading/unloading status of containers and/or wagons based on data received from railway infrastructure operators.
3. DETECTS CRITICAL EVENTS
Detects events that need to be monitored for each wagon, including bumps, congestion, etc., using IoT devices.
4. ORDER MANAGEMENT
Prompt and accurate processing of customer orders, paperwork, etc.
5. DAILY NOTIFICATION
Daily notification of the date and time of arrival to consignor/consignee (linked to E-mail).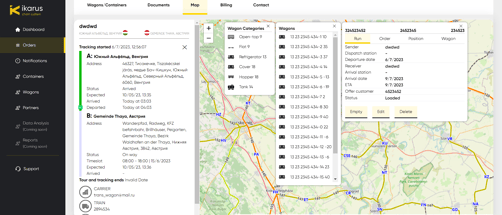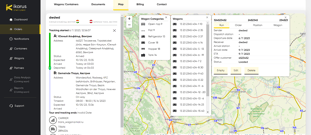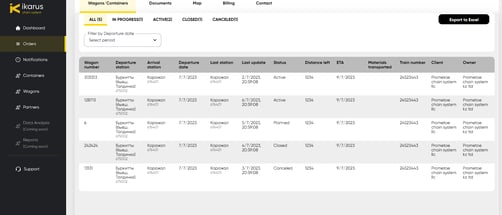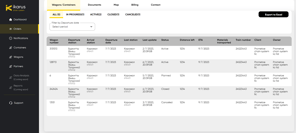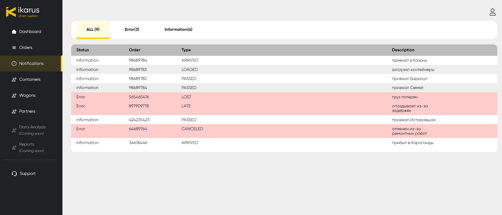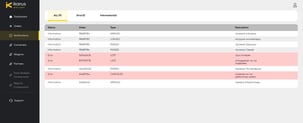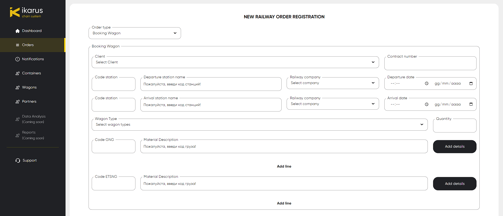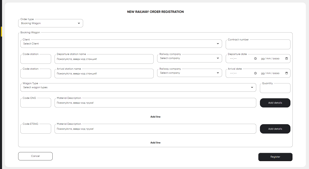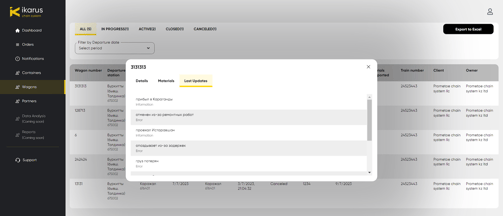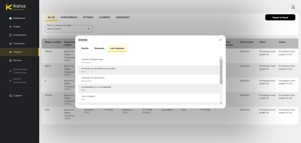 7. KPI MONITORING AND ANALYTICS
Strategic decisions are most effective when they are based on data and analytics. Performance indicators need to be constantly monitored to identify problem areas of your company and opportunities for development.
6. MINIMIZING MANUAL PROCESSES
With the help of Ikarus ®WOS and the blockchain technology built into it, automated processes become automatic. Combining technologies makes it possible to increase the efficiency of cargo management, receive real-time data from various integrations, automatically fill out reports, keep records and create smart contracts.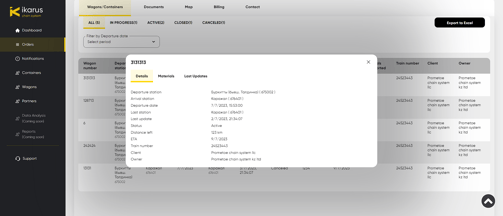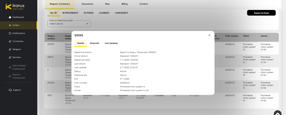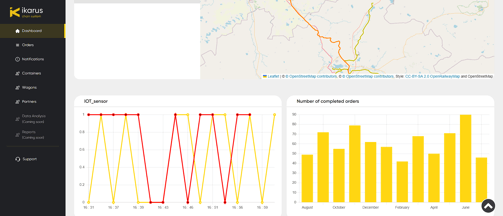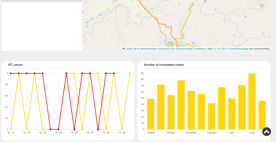 Ukraine
The People's Republic of China
The Democratic People's Republic of Korea
The Republic of Kyrgyzstan
The Republic of Latvia
The Republic of Lithuania
The Republic of Moldova
The Republic of Tajikistan
Turkmenistan
The Republic of Uzbekistan
The Republic of Estonia.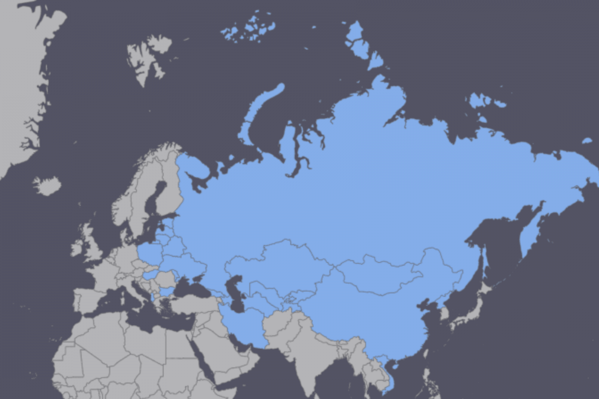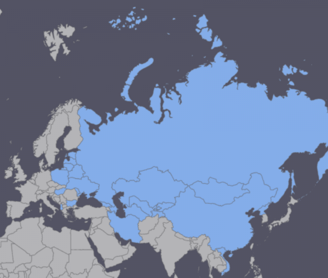 The Republic of Azerbaijan
The Republic of Albania
The Republic of Belarus
The Republic of Bulgaria
The Republic of Hungary
The Socialist Republic of Vietnam
Georgia
The Islamic Republic of Iran
The Republic of Kazakhstan
Mongolia
The Republic of Poland
The Russian Federation