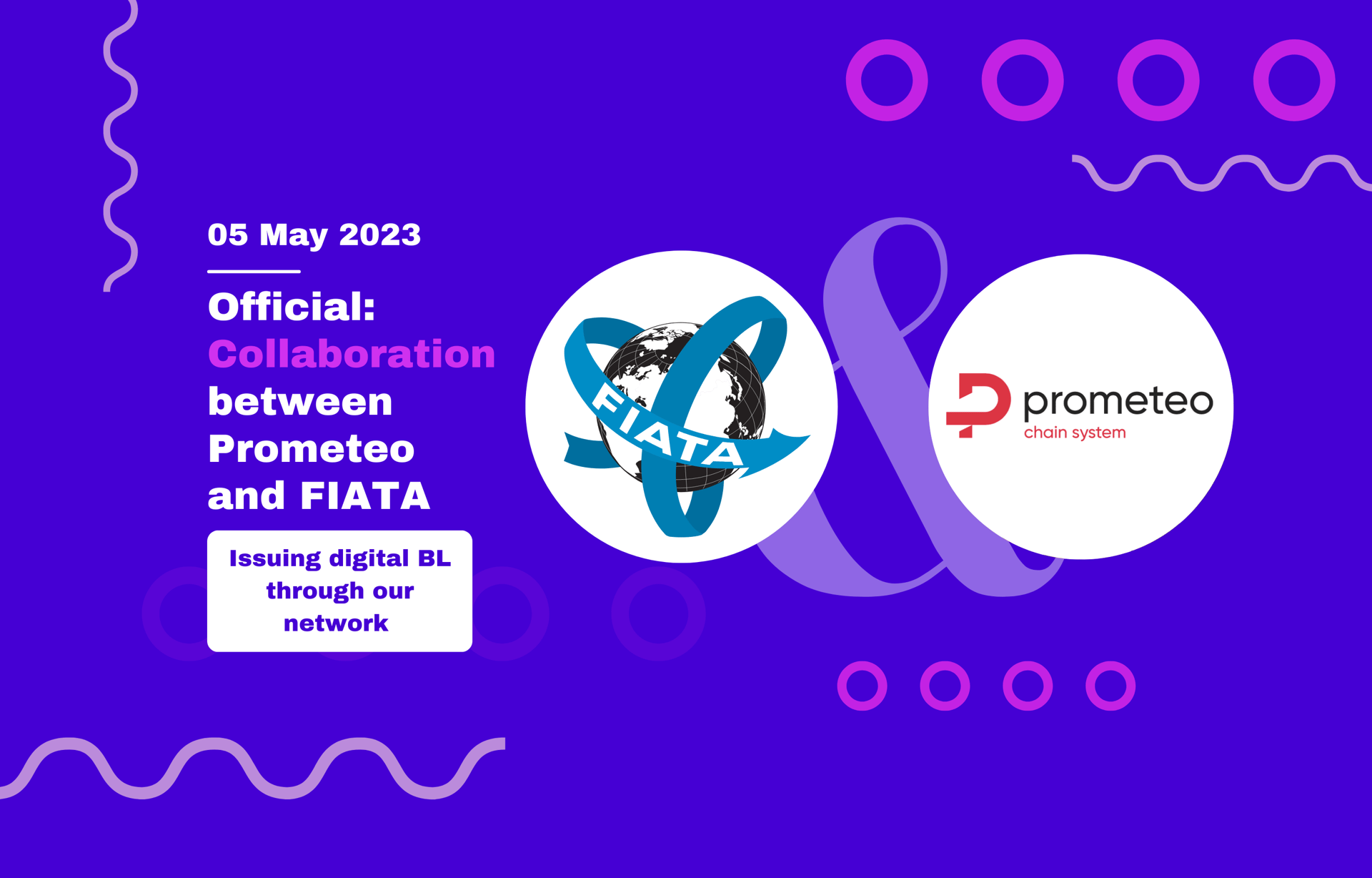 Prometeo partners with FIATA to bring you a better freight forwarding experience!
The new step forward in enabling our customers to issue digital FBLs through our network.
ABOUT USANNOUNCEMENTS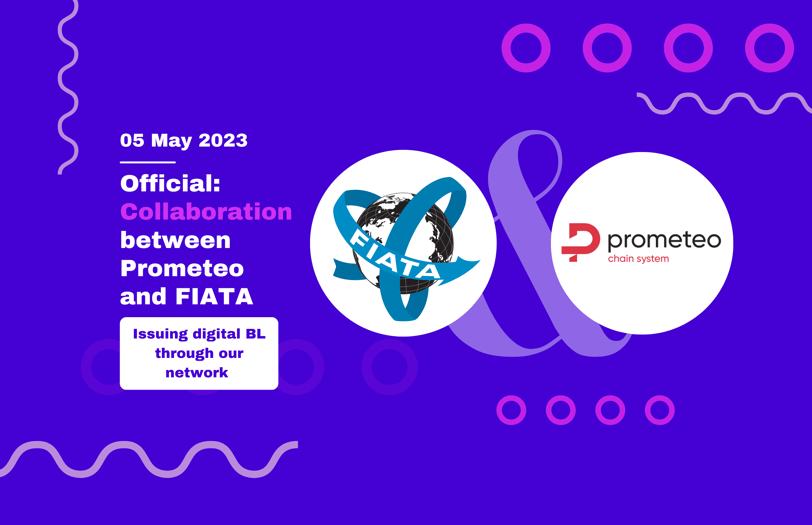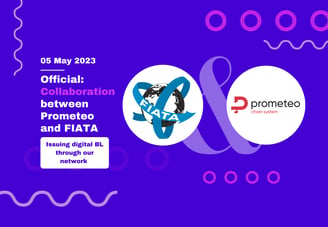 We are excited to announce that Prometeo Chain System has entered into a partnership with FIATA (The International Federation of Freight Forwarders Associations), a global organization representing over 40,000 freight forwarding and logistics firms worldwide.
Prometeo provides an affordable, sustainable, and easy-to-implement digital ledger-based system that enables every business to improve the efficiency of their operations and helps them to build a more trusted supply chain.
United in the common goal of bringing trust and security through digitalization, we reached an agreement with FIATA, the organization that works at the international level to represent service providers who operate in trade logistics and supply chain management. Through its FIATA documents and forms, congress, training, and publications, it promotes trade facilitation and best practices among the freight forwarding community
The new partnership will enable Prometeo and our Ikarus network to issue digital FIATA Multimodal Transport Bills of Lading (or shortly FBLs), one of the many FIATA documents created to establish a standard use by freight forwarders worldwide. This will provide Ikarus network users with access to FIATA services through our software whenever they request digital FBL.
Now, what is digital FBL, and why it's important?
These types of documents were established by FIATA to fulfill the need for a multimodal transport document acceptable under a letter of credit. Thus, the FIATA Multimodal Transport Bill of Lading (FBL) was created as a carrier-type transport document for the use of freight forwarders acting as Multimodal Transport Operators (MTO).
FBL, as well as other FIATA documents, was created to standardize and improve the quality of services rendered by freight forwarders by developing and promoting uniform forwarding documents.
All stakeholders interacting with this document can verify at any time its validity, the identity of the document issuer, and the integrity of its content. Digital FBLs offer many advantages over traditional paper-based processes, including reduced processing times, increased efficiency, and improved security, allowing for a better freight forwarding experience.
What this agreement entails for Ikarus users?
Ikarus is our IoT and distributed ledger-based platform that can receive and process real-time data from GPS trackers, IoT devices, and smart contracts.
It enables the management of digital documentation, which can be shared and made visible to any partners whenever necessary while maintaining data privacy and immutability.
This is not dissimilar to digital FBL as each document is registered on an immutable ledger and can be verified at any time by all parties interacting with the document.
"This partnership is important because now we can enable our customers to access the service of issuing digital bills of lading certified by a third-party organization without the need for internal integration, and by simply using a service already included to support our philosophy of complete digitization," said Andrea Cadamuro, CEO and co-founder of Prometeo Chain System, regarding the new agreement.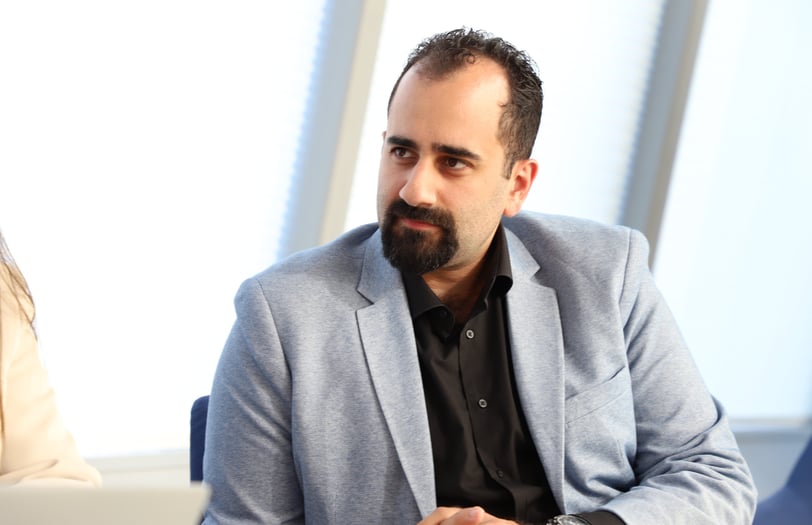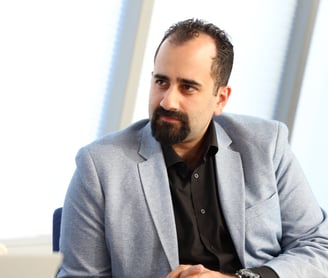 Andrea Cadamuro, CEO and co-founder of Prometeo Chain System
Through our partnership with FIATA, we will be able to issue their FBL to allow Ikarus users to benefit from a streamlined and secure process for freight forwarding documentation and an overall better experience in freight transportation and logistics.
This partnership is a significant step forward for Prometeo Chain System and the logistics industry as a whole. By working together with FIATA, we can continue to drive innovation and digitalization, providing our customers with the best possible solutions for their needs.
Subscribe to our social media and blogs to stay updated on any important news:
Instagram | Twitter | LinkedIn | Facebook | Discord | Substack | Medium