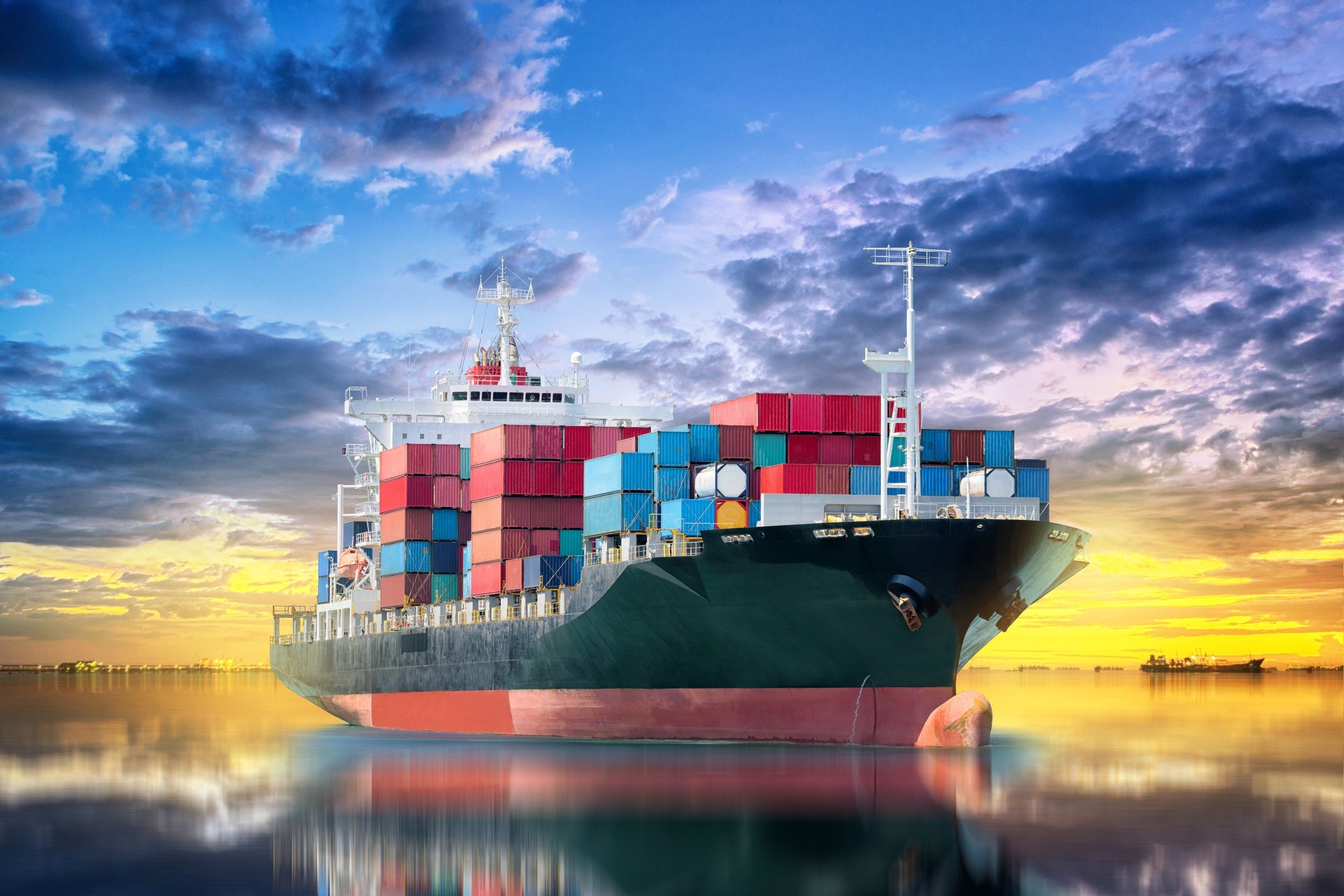 The future of
Supply chain
We help companies comb through big data from sensor sets by blockchain. We improve transparency, security, and communication in all supply chain.
What are the major challenges today?
Today in the entire global supply chain, there are many different problems:
Lack of data and insights

Rising Costs

Single sources for data

Adopt new technology to overcome challenges

Compliance with International Regulations
How
Ikarus
can resolve the challenge?
The integration of IoT, GPS tracker, and blockchain with the smart contract can help you achieve the best results for your business, reduce costs and improve transparency without losing the protection of your data.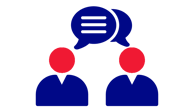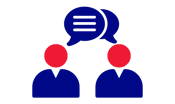 Transparency
With our distributed ledger and smart contract, it will be possible to give more transparency in all logistic chains without losing privacy.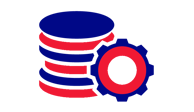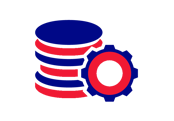 Data Infrastructure & Blockchain
It's not enough to have data, you also need to have certainty about the origin, integrity and the the immutability of data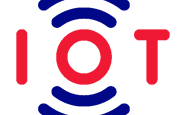 Real-time Data
Ikarus support +350 IoT Devices and GPS tracker, you can register your devices and receive data directly from devices on the our blockchain.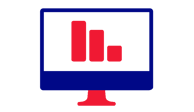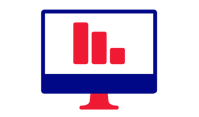 Smart Contract
With our Smart Contract is possible to register and make documents (e.g. bill of lading, certificate of origin, and more ), register the alarms and data from sensors, and share them with all players.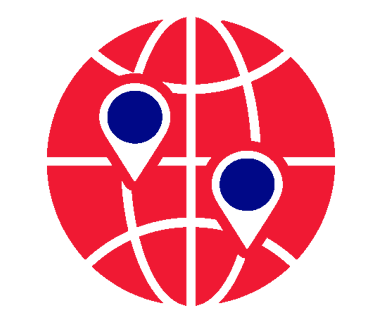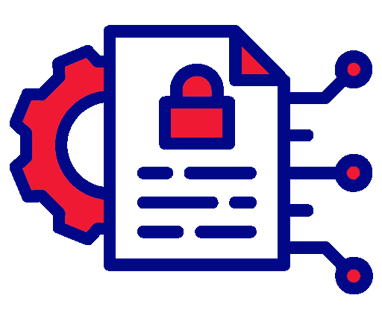 Data Visualization
In order to make informed decisions, you need to understand your data. We can visualize yours for you, or we can provide our API for visualization in your platform.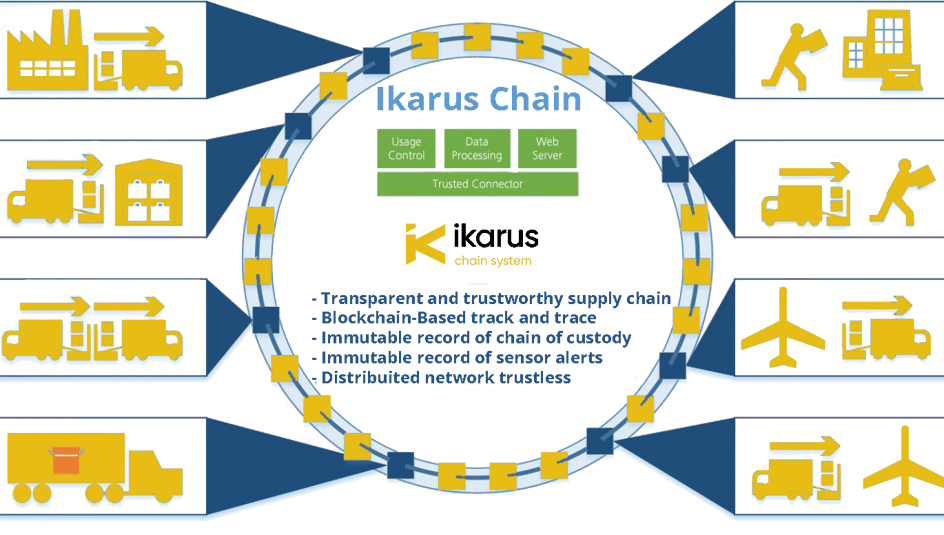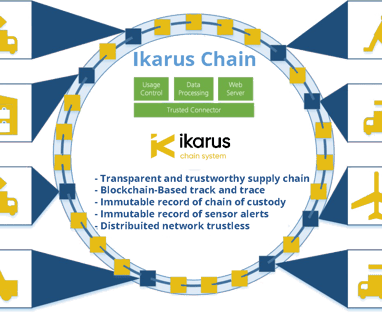 Register Devices
With our Platform, it will be possible to register all IoT, sensor, and GPS tracker on our blockchain.
Data Collection and Preparation
All data are collected directly from the devices and registered and prepare ready to be used on our innovative blockchain
Smart-contract no co-coding
You can deploy a smart-contract with a user-friendly interface without programming.
Registering data and share
In smart-contract, you can register documents necessary (e.g., bill of lading, invoice, and more...), connect the device, and share all updates, alarms, notifications, and change status with all your chain (e.g., Regulator, bank, insurance, client, and more...)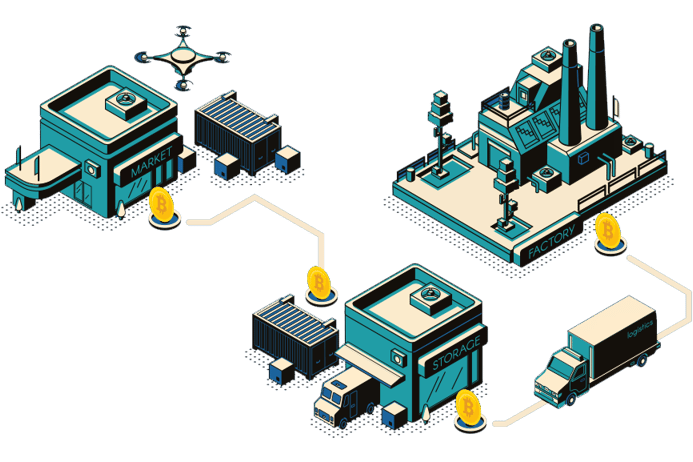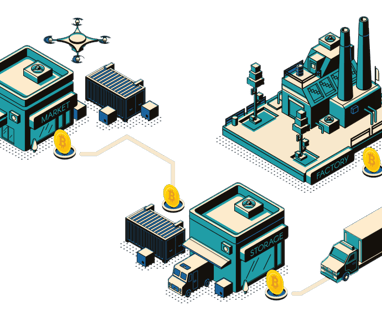 Our technology can be used in different ways, from the tracking and certification of the origin of individual goods to the complete control of the network, starting from a single customer order to having sub-smart contracts that follow the updates up to the full delivery to the customer. Will show the single steps with which it is possible to make the most of Ikarus technology while maintaining total control of the information and its immutability will be shown below. All with the certainty of the origin of the data.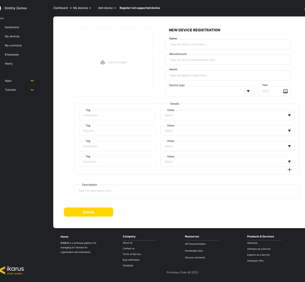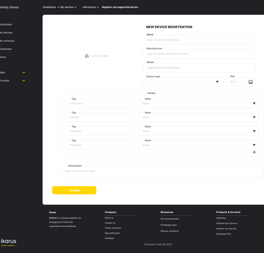 Registration Devices
After to open the account and wallet with our extensions, you can start immediately with a registration of devices, this registration permit to connect your devices to the our network from that moment you will receive automatically in your wallet all message received from your device.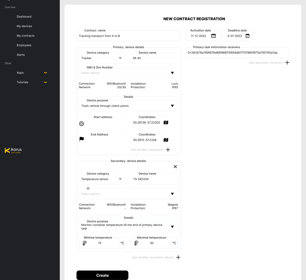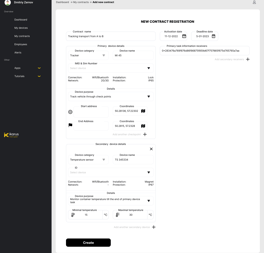 Smart contract no-coding
The second step is registering a new smart contract. With our platform, it is optional to know how to program, but it is sufficient to enter the essential data. In the smart contract, it will be possible to enter the place of departure and destination, tracking devices, digital sensors, and much more. It is also possible to set different limits, goals, times, and wallets with which to share updates.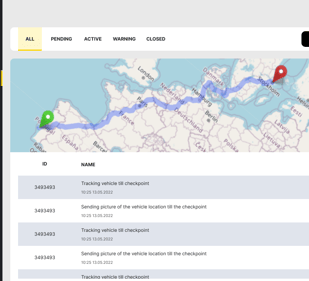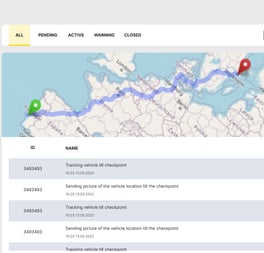 Tab on Ikarus Platform
Once the wallet is connected, you will have all the unencrypted information from the active, in progress, and ended smart contracts, the complete list of active and registered devices, the list of users connected to the main wallet, and much more.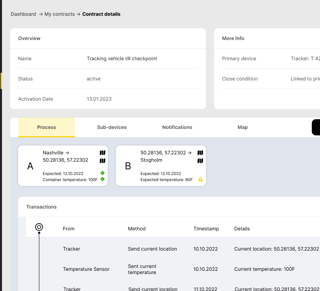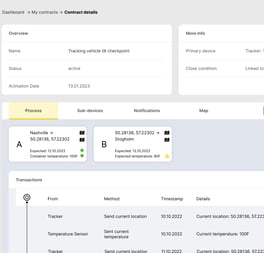 Smart contract details
On the platform, it will be possible to see the updated details of individual smart contracts. In this section, it is possible to see the single position updates or sensor detections. It is possible to go back to every single connected device, the notifications received, and the map to follow the map's movement history for each device.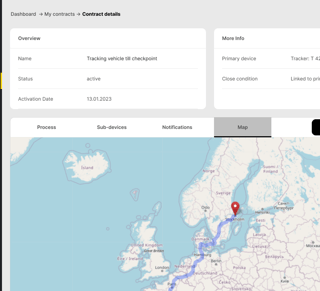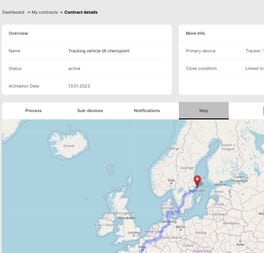 Map
The map displays real-time tracking and notifications from the sensors connected by the single, smart contract.
Understanding the bottleneck of your business, receiving information in real-time, save your time, money, and energy in the long run and can help you to avoid any dispute and improve efficiency in your entire chain.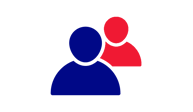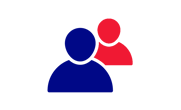 Trasparency communication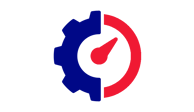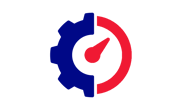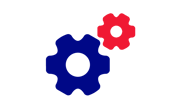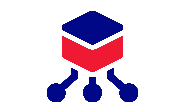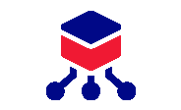 Different sources for data